Using UX audits to improve digital experiences
User experience (UX) refers to the entire experience of a digital product or platform; it covers the design and usability of the whole process, from the start to the end of the consumer journey. UX audits help you make that experience as intuitive as possible.
UX is how customers navigate a platform, how they engage with the design, how usable the platform is, and how it performs and functions.
The story of UX begins before the platform even reaches the user. For websites built on WordPress, UX can involve the look and feel of your site, menus and navigation, the site speed, forms, plugins; the lot.
UX is the collective set of experiences that blend to make digital products work for a user, effortlessly.
Why user experience is important for your website
Your website should be user-centred, so it is crucial to identify and fix any potential usability issues.
For WordPress and WooCommerce sites, UX audits help you resolve problems to lower bounce rates, improve user engagement and ultimately, boost conversions.
Finding out where your users are getting lost is your first step to making positive change. Streamlining the process by conducting UX audits ensures that you are designing to engage and convert.
The purpose of UX and user testing
The purpose of conducting a UX audit is to identify usability issues based on user research. The goal is to create a more seamless user journey to help increase user engagement, satisfaction and an overall better experience.
Improved UX leads to more conversions, so it's win-win for your customers and your business.
The terms UX audit and UX review are sometimes used interchangeably, but strictly-speaking, they have slightly different definitions.
UX audit: An expert assessment of your website's performance in terms of usability and user experience. It uncovers parts of the current journey that are and aren't functioning to the optimum, enabling you to make educated decisions about making changes, based on gathered facts, research and data.
UX review: A key way to pinpoint deficient areas of a digital product; revealing which sections of a site or app are disengaging users and ultimately impeding conversions.
Poor user experience is a barrier to leads and sales. Your UX audit or review will arm you with knowledge of how to tweak and optimise your digital platform so that it is:
Fast with optimised performance, making it easier for customers to find using search engines
Quick and easy to use so your users don't get frustrated
Accessible and inclusive for all
Engaging and aesthetically appealing
Functional and useful, enabling your web visitors to achieve what they set out to do
Helping your brand demonstrate its credibility and authority
Going undercover to improve user experience
During an audit, you can use a range of methods, metrics, and tools to determine whether features on your site need tweaking or optimising. These can include:
Reviews of business and user objectives
Sales data
Conversion metrics
Customer support data
Traffic and engagement
Compliance with accessibility standards
Site speeds and performance
Readability
Usability heuristics
Mental modelling to make processes intuitive and engaging for your users
UX best practises
Planning UX audits against business needs
UX audits are comprehensive and detailed. Before starting, you should consider the following:
Defined goals
Start by reflecting and asking the right questions. What do you want to gain from the UX audit? Is the goal to improve customer satisfaction, encourage more registrations, field support calls or increase sales and revenue?
List out your business goals. This will help you stay on track during your research.
User identification
You need to have a clear idea of who the experience is for. The idea is to get inside your user's head and view things from their perspective.
This involves background research to gain an understanding of demographics and existing user behaviours, as well as location, user interests and digital spaces where they are typically active.
Finally, you need to know why users are engaging with your digital platform.
Outline the process
If carrying out UX reviews in-house, make sure that whoever is involved in the audit (such as designers, team leaders, developers, sales teams, or marketers) have a strong understanding of the customer experience.
To achieve this, each person involved should walk through the typical process a user goes through from beginning to end, so it's easy to see potential friction points from all angles.
Record your findings and recommend improvements, covering areas like:
Visual design
Responsive design
Messaging and clarity of communications
Accessibility issues
Budget, resources and project timelines
It may be challenging to perform the audit objectively and thoroughly, but doing so is going to benefit your business and help you get to know your users as much as possible.
Whether you are outsourcing to an agency or auditing in-house, it's important to set expectations from the start. Think about time, resources, and what you hope to achieve. Plan using a timeline to make sure everything stays on track.
What's involved with UX audits?
A basic UX audit would usually be delivered with a short checklist, whereas an in-depth UX review is more extensive, providing deeper insights into the user experience and more details about outcomes and actions.
If you're doing it yourself, remember to categorise and compile your findings in a clear and organised way, so that you are left with actionable points and know the improvements to make.
Who's getting UX right?
AirBnB: Landing page design
The visual clarity of AirBnB's homepage makes the experience clear and straightforward for the user.
The interactive points on the page encourage users to explore their options, and it works fast, so the users get what they want instantly.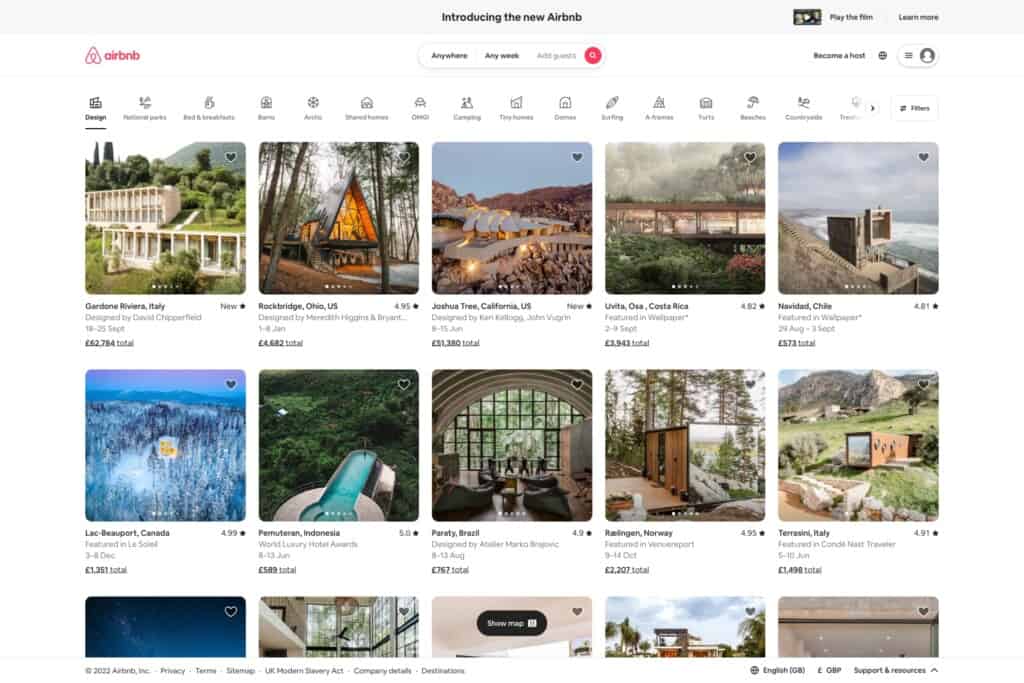 Calm: Customer journey
Calm's carefully created UX design takes its user on a journey while embracing minimalism and simplicity.
Good stories captivate audiences, and Calm uses storytelling based on the choices the user makes. It provides clear direction for the user, helping to guide them where they want to go.
With levels and prompts based on your usage data, Calm also tailors your future experiences based on how you use the app.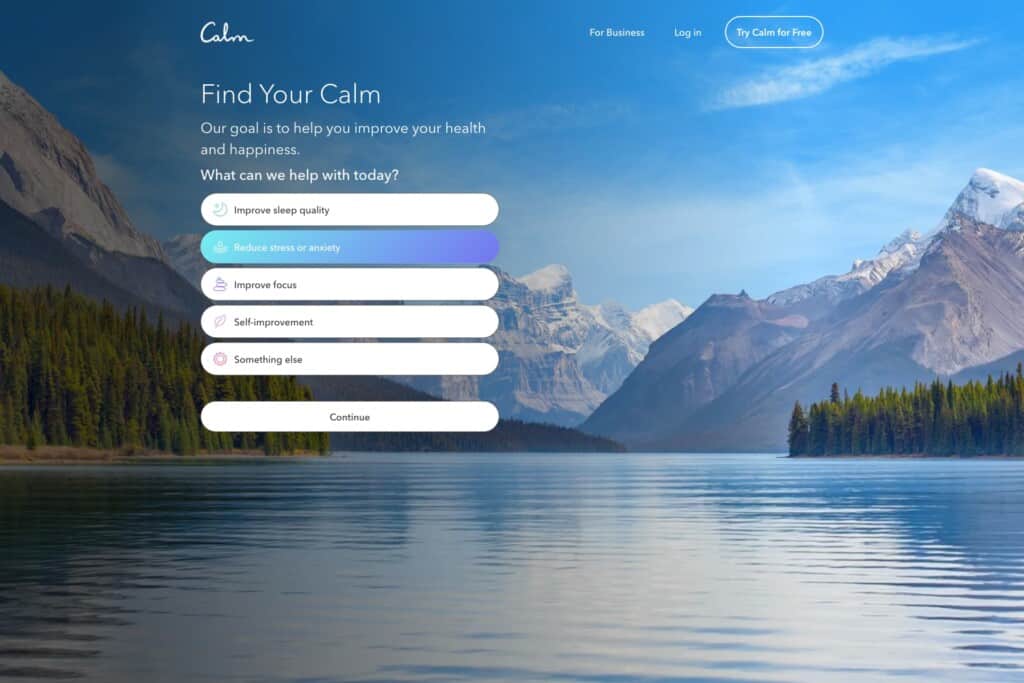 Duolingo: Simple design
Learning a new language might seem daunting or overwhelming for some users, but Duolingo has created a frictionless platform to make this task more attractive and appealing, accessible and achievable.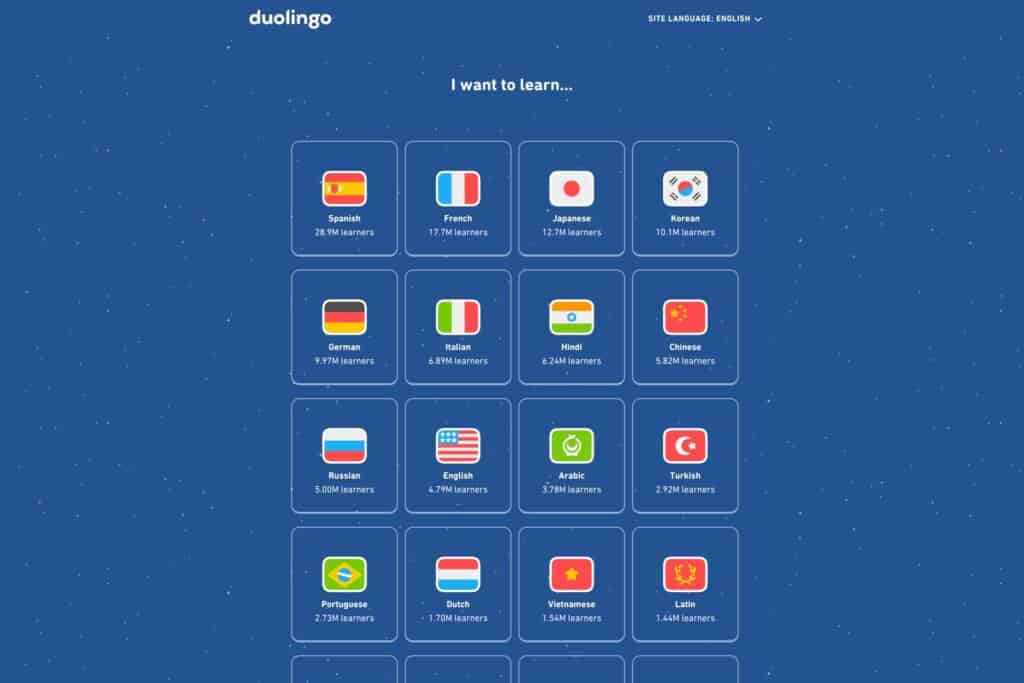 How we deliver better UX at Atomic Smash
We understand that digital experiences require change and adaptation. We believe in making digital tweaks little and often, recognising the value of reviewing UX and knowing that change is good. Find out more about how we work.
Our UX audit process typically involves:
A thorough checklist covering a wide variety of UX analysis, including:

Information architecture
Steps needed to accomplish simple tasks
Mobile UX
Fields and forms
Visual design
Privacy
Error prevention

We present the outcomes through a report and make suggestions for ways to improve.
This report can be used as a standalone document to plan improvements or feed into WordPress and WooCommerce design and development
Additionally, we undertake user research for some clients, involving:
User interviews with Q&As and task setting
A mixture of qualitative and quantitative research and analysis
Report to present the findings, along with suggestions to improve areas where customers:

Struggled to complete tasks
Gave verbal feedback around pain points or benefits they experienced

We recommend that our clients offer vouchers in exchange for each user's time
Takeaways
UX and conversions go hand in hand
Businesses should strive to deliver more value to their customers, achieved in part by making digital interactions with their users faster, simpler, more engaging and increasingly tailored to them.
Digital consumers tend to expect instant and seamless ease of use. User experience goes beyond attractive web design — if your website doesn't provide a smooth journey, prospects are likely to lose interest.
UX is not an area of your website you want to skip over. Conducting a UX audit is a thorough and smart way to find and fix issues to get your site performing at its best.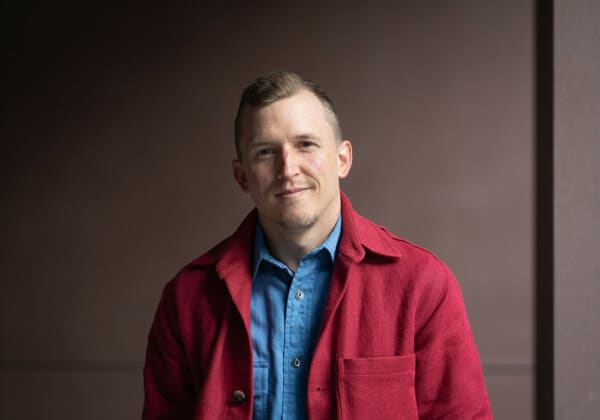 Your digital platform should never be finished
WordPress sites need to keep changing so your business can keep adapting and responding to the needs of your customers.
We can take on your WordPress site and evolve it into a digital platform your users will love.
Contact Piers to learn more: piers@atomicsmash.co.uk