Higher AOV brings more bang for your buck
Building an eCommerce business takes strategy, time, focus, and empathy. The work doesn't stop at site launch, but solid strategies for improving conversions and order value will boost ROI.
What's conversion rate optimisation?
Conversion rate optimisation (CRO) has become integral to the way retailers do business online. Conversion rate is defined as the percentage of users who complete the desired action after landing on your website. Let's walk through what some of those might be:
Subscribing to mailing list
Adding products to shopping cart
Saving products for later
Making a purchase
What's average order value?
Average order value (AOV) is how you track the average amount spent each time a customer places an order through your WooCommerce store.
Higher AOV brings more revenue earning potential from the same number of customers. It's a clever strategy for growth by increasing sales without increasing marketing costs.
There are key actions you can take when it comes to capitalising on conversions that align with your core business goals.
When you have a customer ready to buy, look at how you can give them an even better experience so they purchase more than one item.
Details in the data
Integrating an analytics system with your website is the best place to start for learning more about customer behaviour through data.
You can build out detailed reports from your results, and you can develop strategies for increasing both eCommerce conversion rates and average order value by considering factors such as:
Page speed optimisation
Upselling and cross-selling
Bringing in deals and bundles
Simplifying the customer journey to make checkout easier
Strategic pop-ups
Follow-up email strategies

Why focus on improving conversion rates and average order value?
Your eCommerce business relies solely on the effectiveness of your website. The aim is to convert your visitors into loyal customers and brand advocates — in the most effective, and reliable way.
In a nutshell, focusing on strategies for improving conversions rates and average order value are smart decisions in a competitive digital buying world.
Website data tells you how your site is performing and if it's meeting the expectations of potential and existing customers.
Your consumers want a smooth navigation experience, they don't want to complete more than 5 actions before making a purchase.
In Shopify's write up of last year's eCommerce trends:
Number one was: improve online purchase paths
Number ten was: ensure performance is optimised on every level
Adopting this mindset, and truly understanding your conversion rate, enables you to optimise your platform by:
Reaching larger audiences
Generating leads
Increasing sales
Improving user experience and customer satisfaction
According to The Next Web's overview of eCommerce success:
You must constantly be working to maintain the edge over your competitors.
Their 3 fundamentals of eCommerce success are:
1. Use customer feedback to optimise their journey
To optimise your customer journey, you must first understand the actions your customers take when interacting with your platform. Feedback breeds improvement and change which is arguably the only constant in commerce.
2. Aim to increase web conversions
There are a number of ways you can focus on increasing conversions and getting more value out of customer interactions. By defining your site goals, collecting and analysing visitor data, and applying best practises, you can set yourself ahead of competition.
3. Create a strong SEO strategy
A strong strategy for search engine optimisation (or paid ads, or a combination of these) helps you stay focused on your wider goals when creating content or investing your marketing budget. Higher rankings in Google's search results pages and more effective ad campaigns help you generate more traffic, bringing more potential customers to your WooCommerce store.
Common eCommerce goals
Your goals will be bespoke to your business. You can develop your key performance indicators (KPIs) by looking at past data and comparing this to the average performance rates for your industry, while accounting for some anomalies.
Aim for aspirational but achievable targets. Naturally, what you focus on will be reflective of what you hope to achieve, but eCommerce goals tend to look something like this:
Product page views
Users adding a specific product to their cart
Users adding items to their wishlists
Value of items at checkout
Completed purchases
Form submissions
Campaign link clicks
Mailing list sign-ups
Or any other KPIs your company finds valuable
Measure what performs best. This can be amplified and improved. What doesn't perform so well deserves attention, so you can identify any friction points and put a strategy in place to resolve them.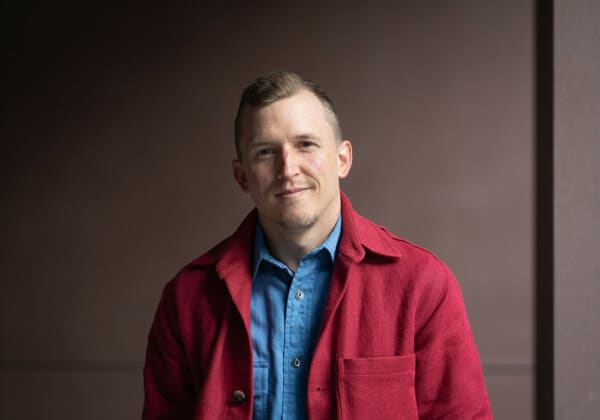 We'll help you reach your goals
Whatever you want to achieve through your eCommerce store, we'll work with you to strategise, create a roadmap and take action to get there.
We can take on your WooCommerce site and evolve it into a digital platform that gets results.
Contact Piers to learn more: piers@atomicsmash.co.uk
Learning from Airbnb: Reduced steps to checkout
Remember, checkouts aren't just for physical products.
Airbnb recently released 100+ innovations and upgrades across their entire service offering. By promptly reacting to consumer behaviour and measuring data, Airbnb improved its overall user experience.
This included:
Improving the accessibility of Airbnb's features
Creating a faster and more streamlined checkout process
We've reduced the number of steps for new guests to confirm their first reservation.

Airbnb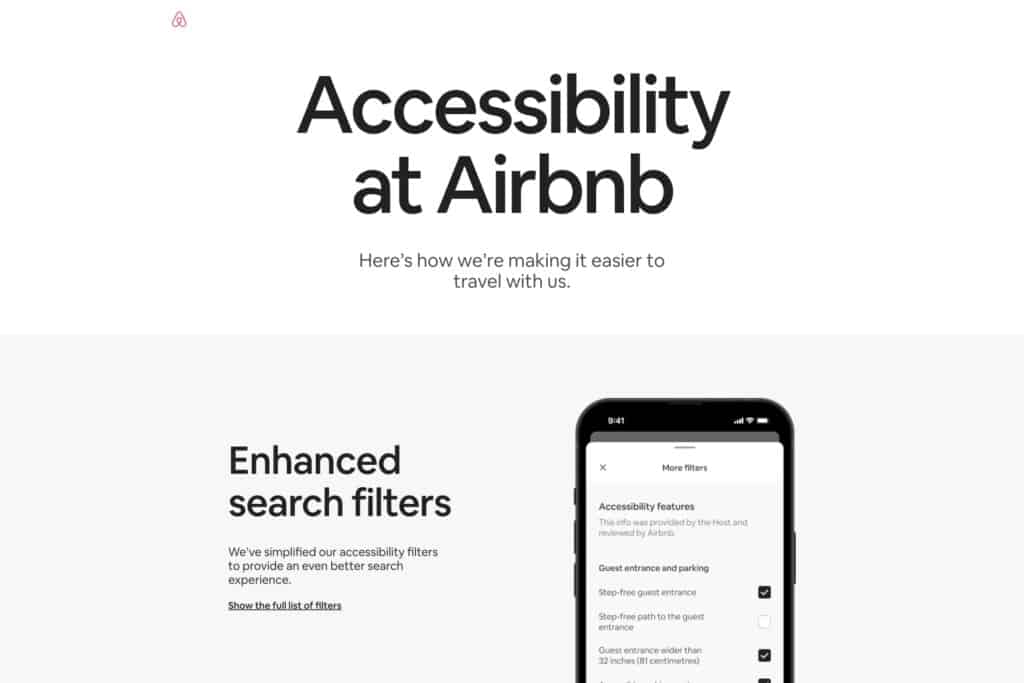 Calculating CRO and AOV
How to calculate conversion rates
Many analytics tools provide conversion rates within segmentations of your site data, but you can easily calculate your store's conversion rate yourself by dividing the number of conversions by the number of visitors.
If your platform is attracting 10,000 visitors and gains 100 conversions during a set period, that means your conversion rate is 1%. It's that simple.
A 'good' conversion rate is defined as between 2% and 5%, however this range is generalised rather than sector-specific. Measuring your conversion rates in context of your industry standards gives you a deeper understanding of how your site is performing.
In its eCommerce benchmarking report, Influencer Marketing Hub listed conversion rates by sector as:
Health and Wellbeing – 3.62%
Pet Care – 3.28%
Kitchen and Home Appliances – 2.48%
Fashion Clothing and Accessories – 2.44%
Food and Drink – 2.37%
Electrical and Commercial Equipment – 2.23%
Home Accessories and Giftware – 2.16%
Sports and Recreation – 1.75%
Cars and Motorcycling – 1.55%
Baby and Child – 0.99%
How to calculate average order value
To calculate your store's average order value, divide your total revenue for a set period of time by the number of orders.
For example, look at last month's orders. Let's say your total eCommerce sales came to £20,000 from 500 orders. Simply divide £20,000 by 500 = £40.
That calculation shows that your AOV was £40 on that month. Repeat this calculation each month to measure changes month-on-month (MOM), so you can monitor improvements to your AOV through small changes to the customer experience.
How to improve your average order value
Small improvements every week or every month can make a difference to both your eCommerce average order value and your conversion rates.
Adjusting little and often makes this manageable and gives you time to A/B test and evaluate. Address the areas that need work and do this incrementally rather than attempting multiple changes at once.
Here are some ways you can present products and curate experiences for better ROI:
Add pop-ups
When your customer has chosen their items and is ready to go to checkout, get their attention with a pop-up so you can upsell or cross-sell additional items.
Offer bundles
Offering bundles helps you sell more without increasing marketing or distribution costs. Grouping products together as a bundle is a really effective way to improve AOV, and for greater customer choice, consider including bespoke bundles as an option.
Show shipping costs
Will you reduce or remove the cost of shipping if a customer reaches a purchase threshold? Make sure this is clearly advertised to shoppers when they're browsing your product pages or reviewing their cart.
Display related or complementary products
Promote items that are often bought together or work well with the main product. Think 'Frequently bought together' or 'Get the look'.
Include deals and offers
Tempt ready-to-buy customers to make additional purchases by promoting deals, discounts and offers.
Simplify site navigation
Clear navigation enables visitors to browse your products or services more easily, giving them confidence about how to find what they're looking for or what they can gain from interacting with your website.
Stronger copy
Well-written copy is essential for engaging visitors. It can persuade your target audience that your product or service will meet their needs and drive profitability.
Page speed
One in four visitors would abandon a website that takes more than 4 seconds to load. Keep sales moving through your funnel by optimising your page speed.
A/B testing of UI and buttons
A/B testing allows you to make careful changes to user experiences while collecting data on the results. Knowing what works and what doesn't will enable you to improve your average order value and conversion rates little and often.
Reduce clicks to checkout
How quickly can your customers buy from you? The easier it is for a customer to go from considering a purchase to making it, the more likely they are to buy your product or service.
Enhance brand personality
Website aesthetics influence the credibility and consumer perception of your business. Good design encourages brand trust and loyalty, while helping you to portray your key messages in the most attractive way possible.
Learning from John Lewis: Reacting fast to changing needs
Businesses must be ready to react fast to the evolution of eCommerce.
In December 2020, online sales accounted for around 60% of John Lewis' total sales, up from 40% pre-pandemic. They pivoted fast by adding a personalised online service and virtual appointments in addition to their existing eCommerce offering.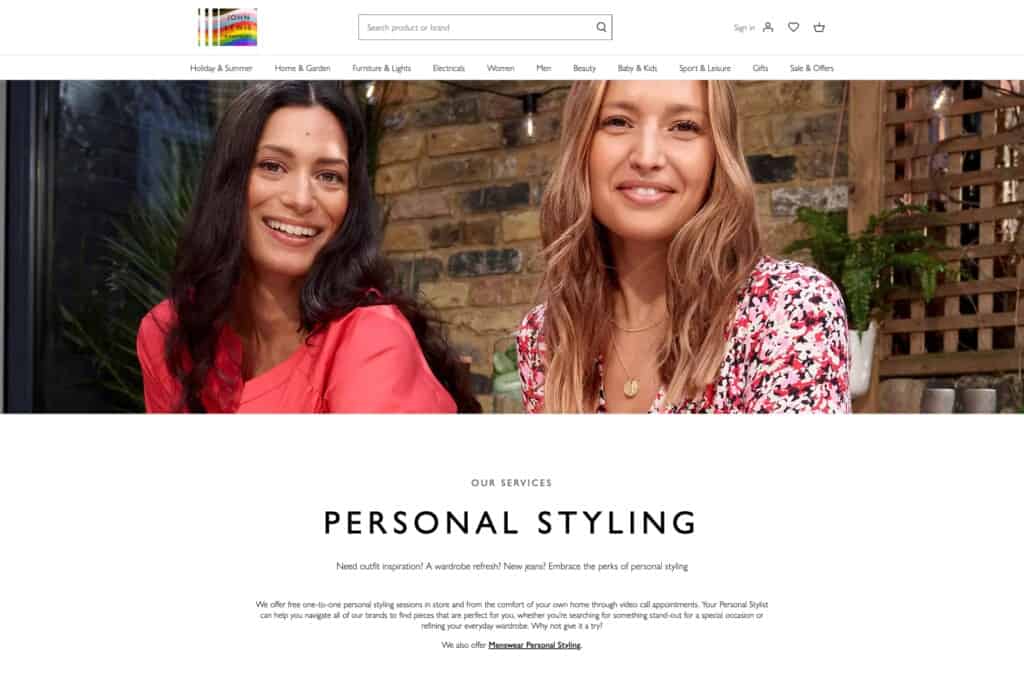 Listen to what consumers want, tune into trends, be flexible to change, and you'll stay one step ahead. When a business can adapt in a rapidly changing world, it can thrive.
With a digital partner like Atomic Smash on hand, you can implement small but impactful changes little and often.
Learning from Elizabeth Shaw: Improving customer experience and conversions
Your business keeps developing and changing, so should your website.
Optimising your site regularly to improve average order value and encourage more conversions are key ways to grow without having to completely overhaul or rebuild your site every couple of years.
Luxury chocolate brand, Elizabeth Shaw, recently launched an eCommerce offering to complement their retail shopping experience.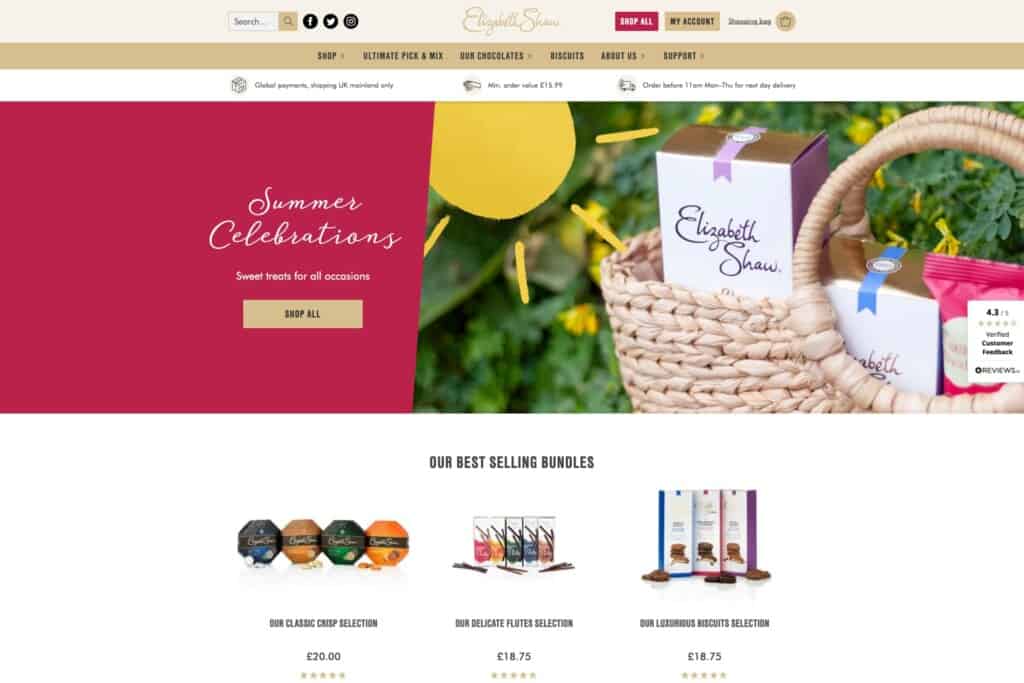 Once they had launched their new eCommerce store, they came to us wanting to improve customer experience and conversions further.
We started by merging their eCommerce shop with their main website. Now, they are implementing changes little and often to reduce friction points, offer a more seamless buying journey and present a positive customer experience, ensuring the platform is performing at its best.
The results
Elizabeth Shaw reported 20% increase in average order value.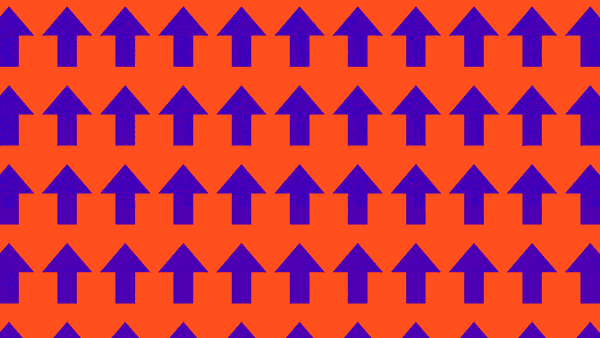 Takeaways
Ongoing development and optimisation work is key when it comes to the success of your online business. The power of frequent change:
Reach wider audiences
Generate more leads
Engage and convert customers
Boost average order value
Showcase brand personality
Maintain credibility
Retain users or encourage repeat purchases
Continuously improving your WooCommerce store keeps you one step ahead of your competitors. Remember to always bring your strategy back to what your customers want or need.
Most importantly, you should deeply understand your users, their behaviours and buying habits.
Understanding consumer behaviour is crucial when it comes to eCommerce growth
Create a strategy to increase conversions and boost average order value
There is power in frequent change, partner with an agency to implement changes quickly