What makes a successful WooCommerce site?
WooCommerce is one of the most versatile eCommerce platforms on the market. Here's how to get the most out of it so your website can achieve the best results for your business.
For businesses looking to add an online store to their WordPress site, there are several different eCommerce platforms to choose from.
WooCommerce is the most popular of these, for several reasons. It's open-source so a global community of developers can continuously roll out updates to improve it and the platform gives you excellent control of both your front-end and back-end code.
It's also easily scalable and customisable, allowing you to start with the basics and add on additional features as your business grows. Because there are so many different ways to use WooCommerce, you may find that the current configuration you have on your site doesn't deliver the results you were hoping for.
This doesn't necessarily mean you have to build a new site from scratch, though. Instead, your WooCommerce site can evolve and you can tweak it over time to reach your goals.
We've put together a handy guide you can use to get the most out of your WooCommerce store. We'll cover:
User essentials
Product choices
Encouraging conversions
Customer satisfaction
Five main factors are key to WooCommerce site success
Simple site navigation
Detailed product information
Automated loyalty and reward schemes
Secure payment methods
Suitable delivery or collection options
Simple site navigation: Can customers find what they need easily and quickly?
Detailed product information: Do the website copy and images accurately reflect a product's physical attributes? Is there a reviewing function that allows customers to provide feedback that helps other customers make decisions? ​​
Automated loyalty and reward schemes: Can your store remember frequently ordered products and make suggested purchases to the customer accordingly?
Secure payment methods: Have you set up an SSL certificate for your site? Do you have ways to ensure customer data is safe?
Suitable delivery or collection options: Are there multiple ways that a customer can access the product? Are these in line with what the customer wants? Are there any options you're missing?
Planning products in line with your prospects
As your market, your customers and the external environment all evolve, so should your product range. The eCommerce industry has been steadily growing in the UK and the rest of the world over the past few years, and this trend was accelerated by the COVID-19 pandemic.
As the country went into lockdown and businesses shut their physical locations, having a strong online presence became even more important. There is no one-size-fits-all approach that will work across all industries, but there are certainly broader principles that can be applied across different sectors.
Planning for products to evolve
It's not uncommon for businesses to start by selling one type of product, but then diversify into other areas, or even change their range completely. This could be for multiple reasons, such as:
it is longer be financially viable to operate in a particular sector
there have been shifts to the market or buying behaviour
you want to broaden your range
you are progressing with an opportunity in a new area
Whatever the reason is behind the change, you need a website that can be updated to reflect the business moves you intend to make with minimal disruption for your customers.
WooCommerce's range of plugins with different functions can be added or removed to your site as needed, or your agency partner can design and build out different sections of your site so it can evolve along with your business.
Different types of products need to be marketed differently
For products like nappies and toilet paper that are generally bought in bulk, WooCommerce has the Bulk Shop function that makes it easy to list products and their variations in a table format and simplifies the back-end process by making it easy to edit multiple product descriptions at once.
Products with a slower purchase cycle like beauty and skincare products may require a different approach.
The resilience of the beauty industry was tested during the pandemic. While there was a slight increase in skincare products, cosmetics sales dropped as fewer people were going out. Here's where personalisation becomes more important; one way to keep sales converting is through WooCommerce's product recommendation quiz extension.
How do you turn a page view into an action?
Catching the attention of a potential customer is one thing, but being able to keep their attention and turn it into action is another. There are several ways your WooCommerce store can be set up to improve this, depending on your business needs.
Use a combination of generic and targeted marketing
As our ability to capture customer data increases, so do customer expectations around personalised content. Creating multiple bespoke pages can be costly and time-consuming, especially if there is a lot of overlapping information.
One way around this is to have generic pages that all users see, then display bespoke blocks that are personalised based on user data.
An example of a WooCommerce site that does this is Brown Brothers, an Australian wine brand that used WooCommerce to grow its online presence. They had four core websites for different brands and wanted to create a consistent user experience that still reflected each brand's unique personality.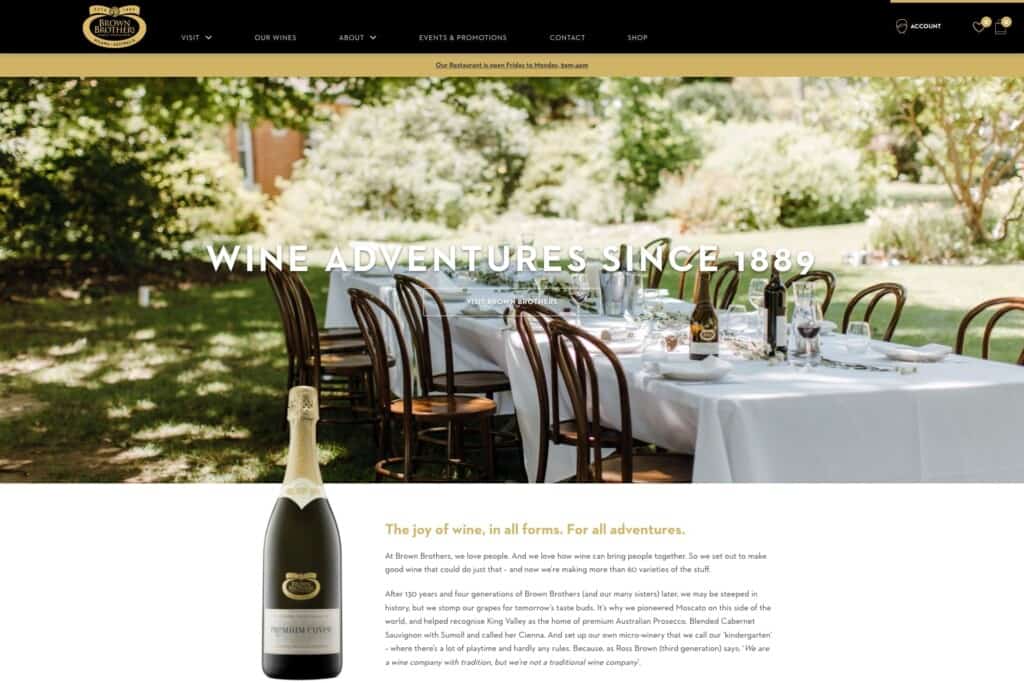 Brown Brothers' agency created pre-designed modules that ran from the same site core and could be tweaked for each site for a more personalised experience. They also allowed for products to be cross-sold across different sites and made it easier to manage all sites from a central point.
Let your customers check out on their terms
Often, the goal of digital marketing is to direct customers back to your website and then onto a checkout page to complete their purchase. 1 in 10 people who abandon their shopping carts do it because it took too long to check out.
WooCommerce's One Page Checkout system allows the entire process to happen on one page, reducing cart abandonment and allowing for a better user experience.
London-based food supplier First Choice used this function when they set up their online store during the pandemic.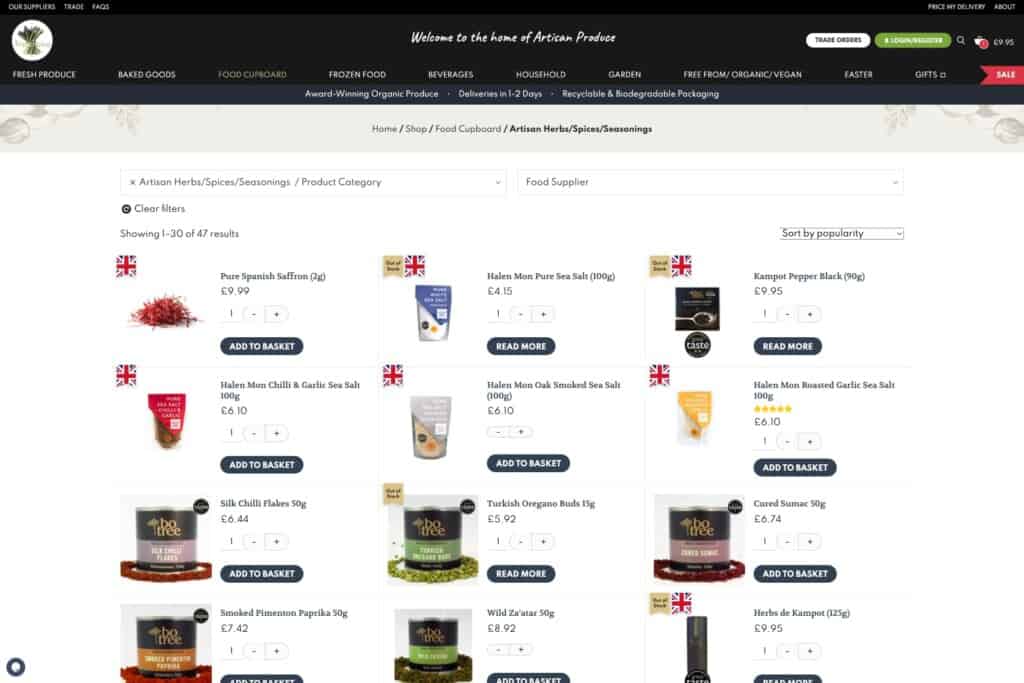 First Choice had previously been focused on supplying food to hotels and restaurants but decided to sell produce directly to consumers during the lockdown. They were able to get a streamlined checkout for their online store up and running in less than 24 hours.
Another important thing to consider is how you integrate your website with your social media accounts. Traditionally, brands would use social media to build engagement and awareness around products, but customers still had to go to a different site to complete the purchase.
WooCommerce has plugins available for Facebook, Instagram and Pinterest that allow customers to browse your catalogue, complete the purchase in just one click and also track the number of conversions you make so you can adjust your strategy accordingly.
Keep the experience as seamless as possible
It can be a frustrating experience for a customer to have a positive experience with your brand online and then come into your physical store and find the staff there have no record of their previous interactions.
It's also important to make sure that if you've invested in an online payment system that's frictionless and easy to use, this experience stays consistent with the experience in-store while remaining secure.
WooCommerce has a range of different payment gateways you can choose from, allowing you to select one that fits your business needs and reassure your customers that their details are being handled securely.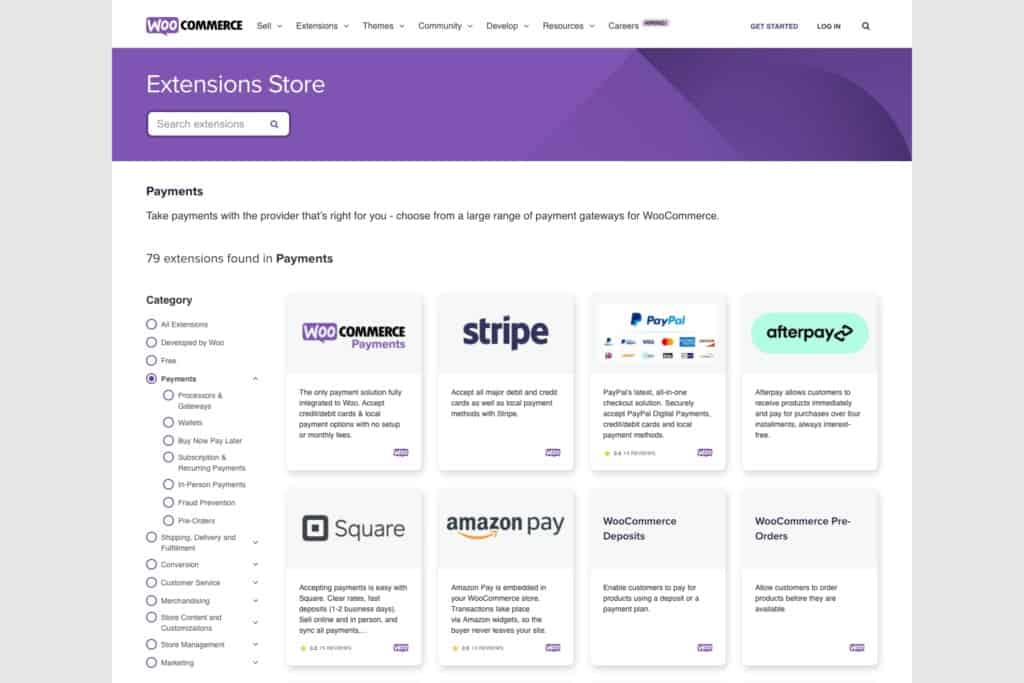 Focus on the experience to keep your customers content
The main thing to keep in mind when creating an online store is the customer experience. As technology advances, there will be more ways that you can save your customers time, make the process as easy as possible and remove any barriers that may have prevented them from making a purchase.
Because WooCommerce is so customisable, it is possible to add and remove different functions depending on what your business needs are, keeping your site fresh and engaging for your customer base.
Achieve WooCommerce store success with Atomic Smash
At Atomic Smash, we love working with WordPress and WooCommerce because they're constantly evolving — and that's what we're all about.
We have a deep understanding of how you can develop WordPress and WooCommerce platforms to make your site the best it can be.
The thought of evolving an online store may seem overwhelming, but the most important thing is to keep your customers in mind whenever you make a major business decision.
This means thinking about the experience they're likely to have with your brand in the present, but also the future, and making sure your strategy allows for that flexibility.
Atomic Smash is your expert WooCommerce partner. Work with us to get the results your business deserves.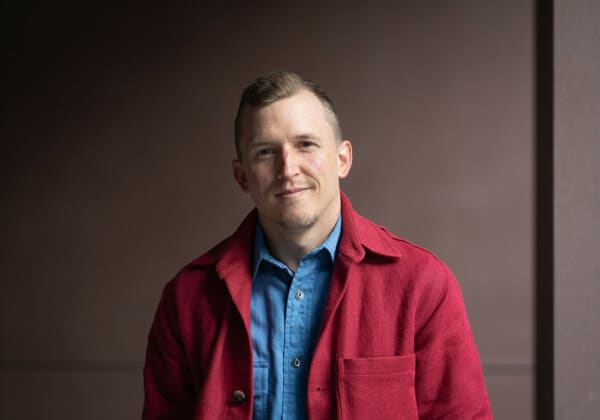 Collaborate with us
Working with an agency that has deep WooCommerce expertise will enable you to get the most out of your online store.
To find out how you can make your WooCommerce platform work harder for you, get in touch with us by emailing piers@atomicsmash.co.uk