Is WordPress the future for enterprise?
In this fast-paced digital world, it is critical for enterprise businesses to have a scalable and reliable web presence to remain competitive.
You may have found yourself wondering if WordPress is the right platform for your business. Isn't it just for a blog? Isn't it only for small business owners? No. In fact, WordPress is a powerful technology that dominates a huge portion of the internet and is used by some of the biggest organisations in the world.
Though it was created as a blogging platform upon launch in 2003, it quickly grew into something far bigger than that, and handles complex requirements for enterprises as large as The Walt Disney Company.
An evolving platform for enterprise
Enterprises are constantly evolving, requiring new enhancements and updates for their websites regularly. These sites can be complex, often having to accommodate lots of pages, multilingual content, the need for localisation, subdomains, and the ability to handle a significant level of traffic, including spikes.
WordPress is the leading open-source content platform, but how has it risen as the leading system for enterprise businesses specifically?
Usability and simplicity
High-level security solutions
Scalability
Good for Google and for users
Multisite and multi-lingual features
Enterprise-friendly plugins
Longevity
Usability and simplicity of WordPress
The simplicity of WordPress makes it easy for non-technical people to start and run a scalable website. This is arguably the main reason for the platform's ever-growing success.
Usability of the back-end is smooth, meaning your teams can easily manage the site, add content and keep pace, instead of waiting around for developers to make changes.
Alongside The Walt Disney Company, business websites for the likes of Sony and AccuWeather are powered by WordPress, as is the official White House website.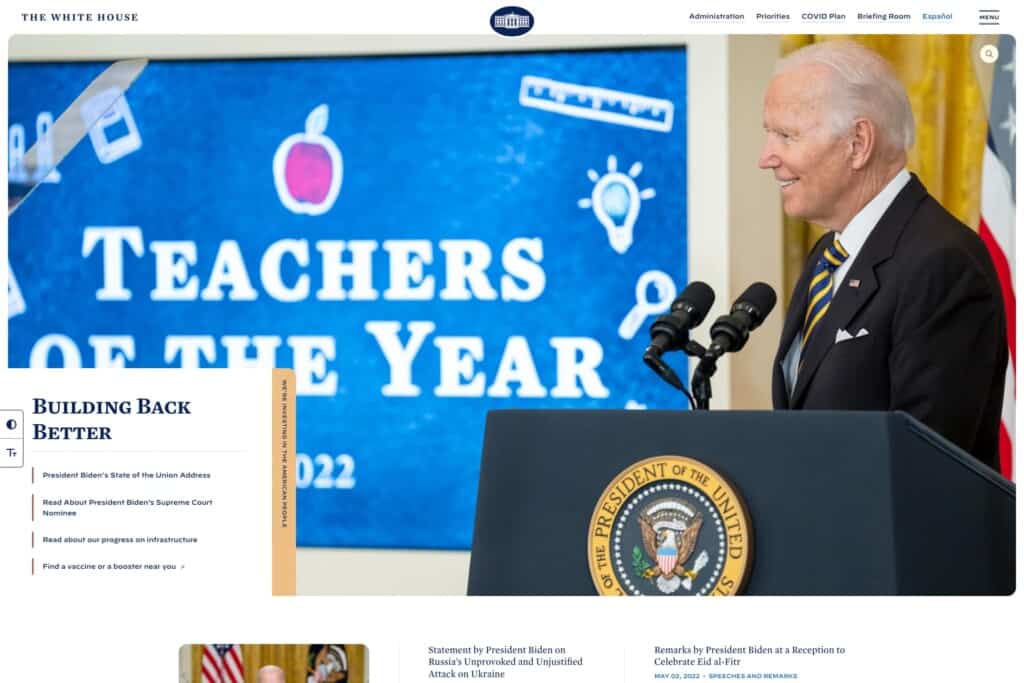 High-level security solutions
An enterprise CMS must be fully secure, to ensure the protection of organisation data – and credibility – as well as user information and to comply with privacy regulations.
WordPress security is a hugely important topic for every website owner. Google blacklists around 10,000+ websites every day for malware and around 50,000 for phishing every week.
Like all platforms, WordPress can be prone to security vulnerabilities, though more often than not, this is down to users following industry-proven security worst-practises, such as:
Using outdated WordPress software
Nulled plugins
Lack of security knowledge
Poor system administration
Credentials management
At Atomic Smash, we are a proud silver agency partner to WordPress. As a WordPress VIP partner, we can create evolving digital experiences with the most robust, secure and scalable architecture available.
Scalability of WordPress
WordPress as a technology is highly scalable, meaning you are geared up for expansion from the get-go (though scalability can be limited or boosted depending on your hosting provider).
Holding a 38% market share, around 455,000,000 websites are built using WordPress — and this number is continuously growing. A huge number of growing businesses trust this platform to scale or flex in line with traffic fluctuations from their business activities and wider impacts from their industries.
The capacity to scale an enterprise WordPress site is exemplified by the reach of AccuWeather, a leading global weather site that is used by 1.5 billion people around the world.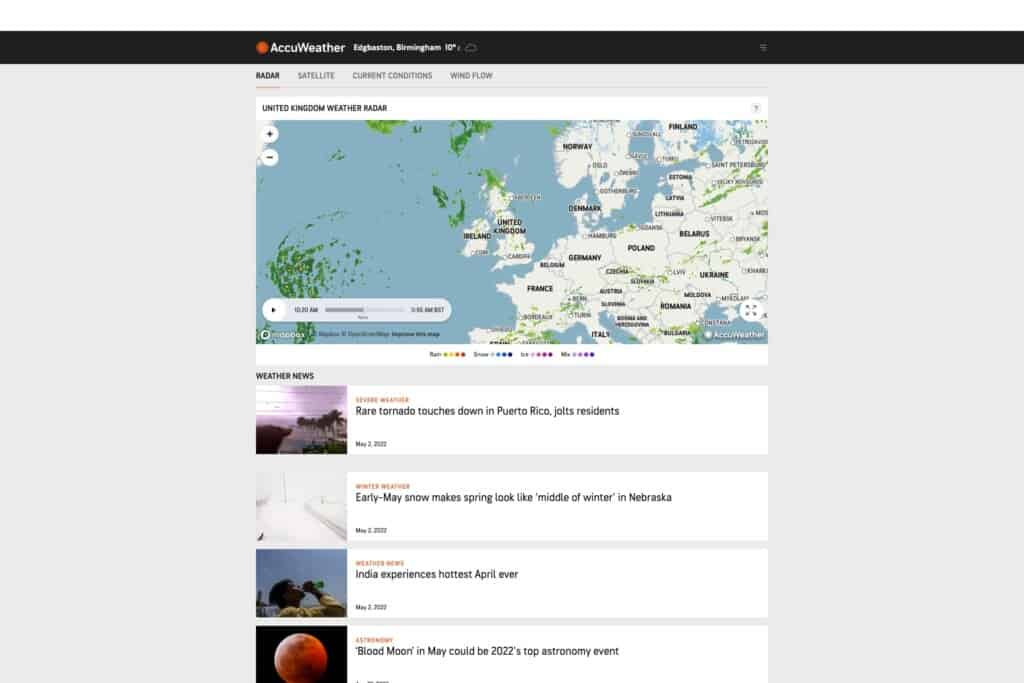 WordPress is good for Google and for users
42.2% of websites on the internet are powered by WordPress. This is no surprise, considering the platform happens to be the CMS that facilitates best UX and SEO practises for web designers and developers alike.
WordPress is built to be designed for optimal user experience, as well as peak Google ranking opportunities, making the jobs of web developers and marketers that bit easier.
As an enterprise, SEO is an essential part of your digital strategy. To drive quality website traffic, your CMS must be able to handle the visibility and searchability you need to scale.
WordPress contains several built-in features that help you better optimise your site and there are a number of plugins created to support SEO specifically. This helps you get your site in good shape to implement a strong SEO strategy for maximum results.
To learn more about search engine optimisation for WordPress specifically, Kinsta has some great insights.
Moz has devised a list of Core Web Vitals to identify common user experience issues and they have generated a metric for three primary areas of UX, including:
Page loading performance
Ease of interaction
Visual stability of a page from a user's perspective
When partnered with a specialist agency like Atomic Smash, you can fully optimise your WordPress site for speed and performance, while ensuring it is accessible and easy to interact with.
Multisite and multi-lingual features
WordPress Multisite is a feature that enables you to create and manage a network of websites from the same dashboard. Multisite allows for unlimited WordPress sub-sites under one URL, meaning you can work on as many websites as required from one place.
As an enterprise, your network should be scalable on a global level, meaning it must be able to reach global audiences effectively. Companies like the New York Times are truly making the most of this feature.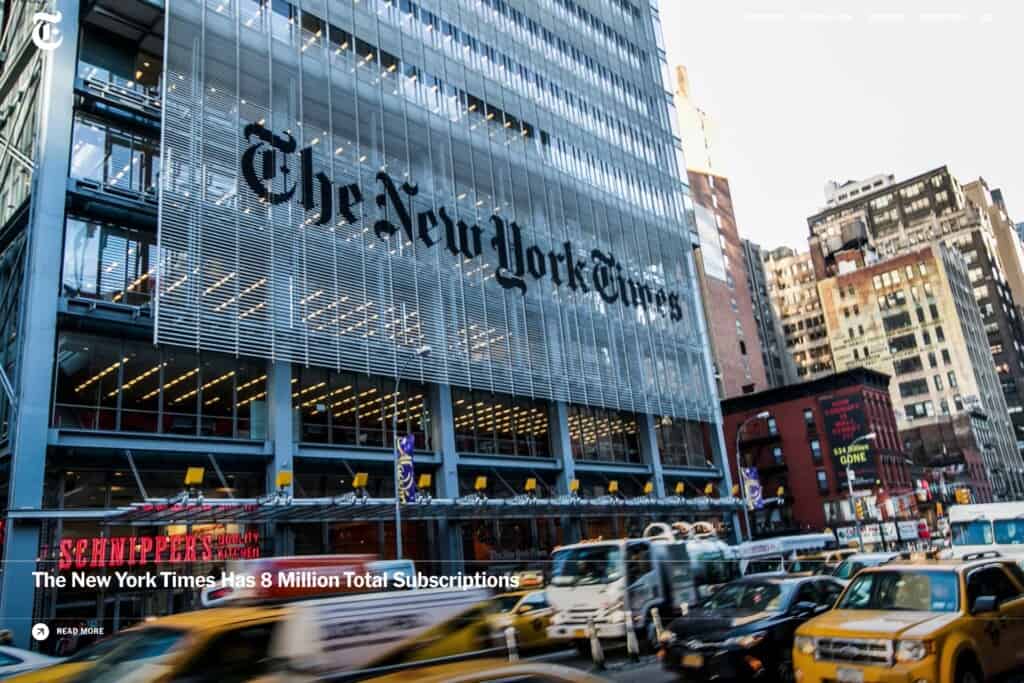 Enterprise-friendly plugins
Scale-ups generally have a list of specific requirements to ensure the success of multinational operations. This is where plugins can come in handy; a plugin is a software add-on. When installed, WordPress plugins can extend and enhance the site's capabilities.
That's one of the great things about WordPress; it can be fully customised to meet the needs of the enterprise. With the ability to extend the platform using a myriad of plugins as well as custom coding, WordPress provides a framework for enterprises to build upon the base platform in order to accommodate their needs.

Goran Paun, Forbes Councils Member for Forbes
As a specialist WordPress agency, we recommend that plugins are used sparingly and appropriately. Plugins designed to make international operations easier can be a great choice for enterprise WordPress sites, for example by supporting multiple language or payment options via Weglot and Mollie.
Weglot
Weglot helps businesses easily turn their websites multilingual. Using this plugin, WordPress sites can be available in over 100 languages, so readers from around the world can access your content in whatever language they use at the click of a button. For international enterprises, this functionality is a must-have.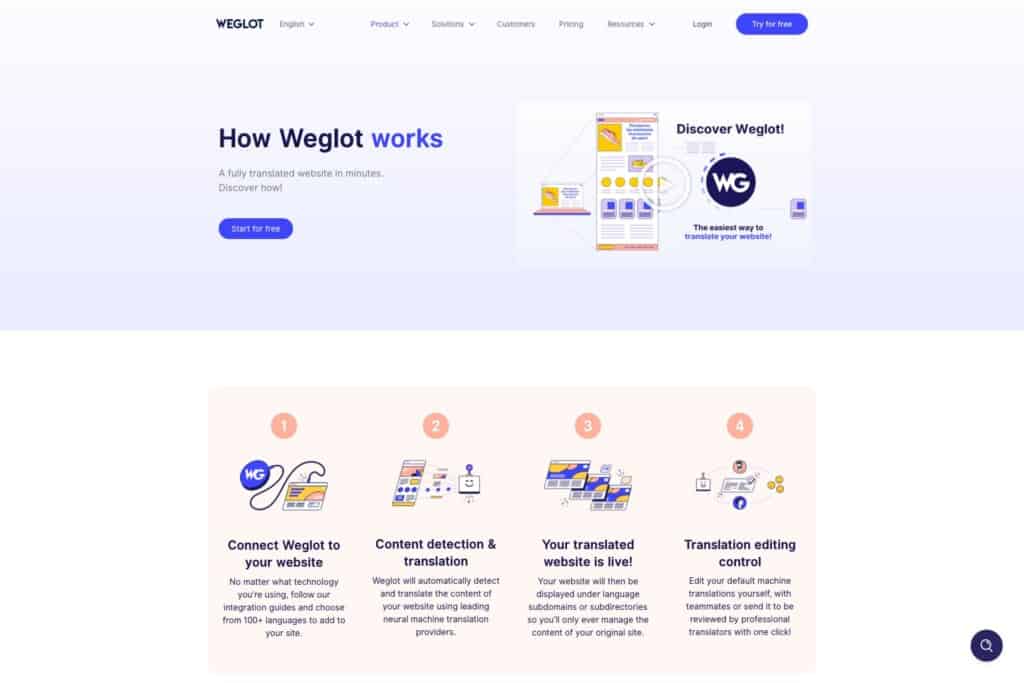 Mollie
Mollie provides payment gateways for global purchases. It instantly provides your customers with access to a large number of popular payment methods, as well as multilingual support and advice. This is key for user experience and helps make local payment preferences available for customers all over the world.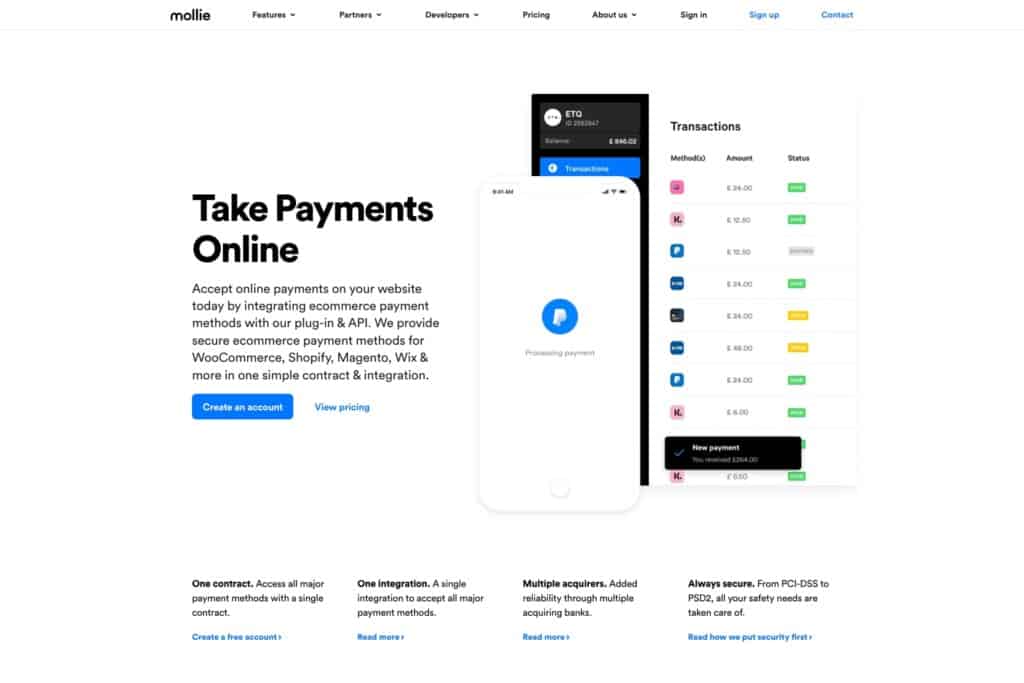 Longevity of WordPress as an enterprise solution
WordPress is an ideal choice for enterprise businesses because it's here to stay. The platform is actively evolving and will continue to be a viable and modern framework for enterprises for years to come.
The open-source nature of WordPress means that the platform will not be neglected. Hundreds of thousands of WordPress users around the world continue to work hard to make the software usable for everyone. There are at least two major updates to the platform every year — each iteration a significant improvement on the last.
Takeaways
WordPress is an ideal CMS for enterprises with complex needs.
It's scalable, secure and in addition, provides practical and simple solutions to enterprises, like multi-user functions, making it easy for your website to be managed by multiple people.
WordPress is an ideal CMS for large businesses and scale-ups
It provides easy solutions to complex needs of enterprises
WordPress is trusted by the biggest brands, including Facebook, Ford, Microsoft and IBM
For content, user experience and technical SEO, WordPress enables developers to follow the very best practises
Large business websites benefit from continuous monitoring and improvement
At Atomic Smash, we build WordPress sites in a way that gives teams freedom and flexibility with features such as SEO, UX enhancements, accessibility, brand personality, page speed testing, scalability and more.
We are a team of committed WordPress and WooCommerce specialists, dedicated to the development and growth of your digital platform.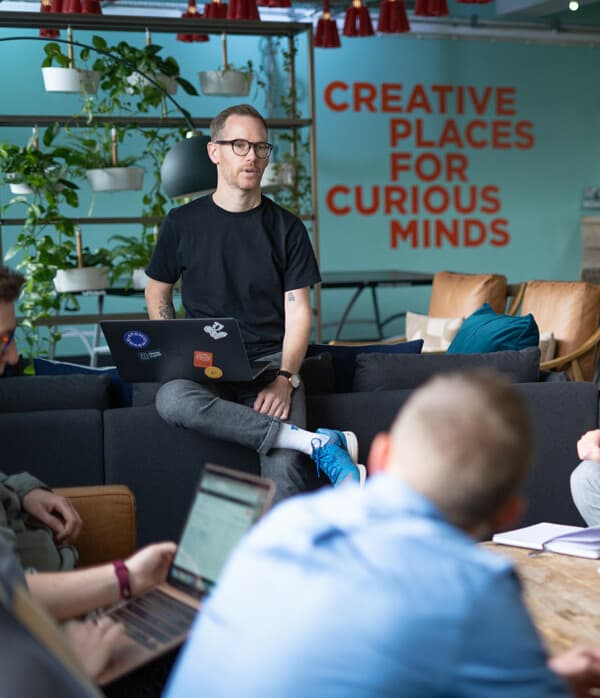 Evolution for your enterprise WordPress site
Talk to us about evolving your enterprise WordPress site. It all starts with a simple conversation.