Evolving WordPress and WooCommerce platforms
Presented with unexpected challenges or new opportunities, what will your business do? It will pivot, adapt, evolve.
To navigate successfully, a business must be open to change, and it's the same for your digital platform. Progress shouldn't stop at a website launch: that's just the beginning.
Always Evolving is more than a model, it's the journey we take with our clients. We'll stay by your side to help you reach your next destination.
From small steps to great big strides, we're optimising your site for commercial success little and often, so you can hit your goals, time and again.
Why your site needs Always Evolving
Digital platforms that are always performing at their best:
Reach wider audiences
Generate more leads
Engage and convert customers
Showcase brand personality
Maintain credibility with security and reliability
Always Evolving is a strategic alternative to building an entirely new website every couple of years.
Instead of starting over, wasting resources and causing an SEO dip, we'll deliver monthly improvements, optimising for the best performance.
You'll get more value from your site and see greater return on investment.
How your site will evolve
Atomic Smash is your long-term partner agency and we are constantly tinkering, optimising, and improving your WordPress platform.
We take a collaborative approach that involves you at every step. You'll have access to a talented team that is ready to react fast to your needs and deliver a website that grows with your business.
Exactly what we do will reflect the needs of your business and digital platform. Here's a taste of how we enhance website performance to increase engagement and conversions:
A/B testing
Accessibility
Brand personality
Fast page speeds
Scalability
SEO optimisation
Tight security
UX Enhancements
What's involved?
Research
Workshops
Wireframes
Design
Development
Testing
Regular status calls
Continuous improvements
Four steps to success
Long-term collaboration, constant support, and a website that is performing at its best.
Evolution is your advantage
---
We have engaged with Atomic Smash for over a year now and found them to be by far the best web development company we have worked with. Every team member we have encountered has been diligent, dedicated and a pleasure to work with. We have felt at all times that they are part of our team rather than an external consultant. I look forward to further building our business with Atomic Smash.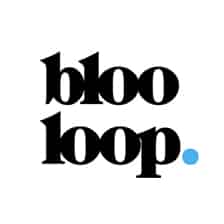 Charles Read
Managing Director at Blooloop
---
Choose your plan
We've packaged up each plan carefully to match the time, resource and attention that your digital platform needs.
---
Support and maintenance
WordPress updates
Backups
Security updates
Bug fixes
Plugin updates
---
Support and maintenance
WordPress updates
Backups
Security updates
Bug fixes
Plugin updates
---
Cornerstone Plan +
1.5 days production time including UX, UI and development
Monthly status calls
---
Cornerstone Plan +
1.5 days production time including UX, UI and development
Monthly status calls
---
Cornerstone Plan +
4.5 days production time including UX, UI, development, optimisation, QA and testing
Weekly status calls
---
Cornerstone Plan +
4.5 days production time including UX, UI, development, optimisation, QA and testing
Weekly status calls
---
Cornerstone Plan +
As much extra time and resource as is required for UX, UI, development, optimisation, QA and testing
---
Cornerstone Plan +
As much extra time and resource as is required for UX, UI, development, optimisation, QA and testing
Find the right plan for your business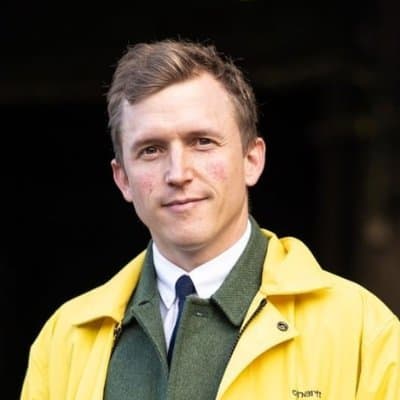 What our clients say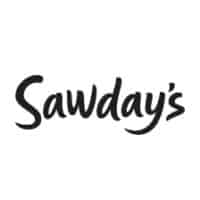 Sawday's
---
An ongoing challenge for us working in travel is, are we working quickly enough and getting availability out there? The speed in which we're able to work together with Atomic Smash helps us make improvements to the site and tackle issues based on what users are telling us.
Conversions increased 15%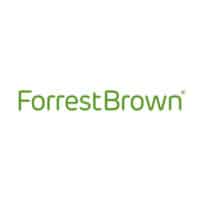 ForrestBrown
---
For us to maintain our SEO position, we needed to make sure that everything was technically sound. In areas like site speed, we've seen a massive improvement, which has helped our Google rankings. Atomic Smash has been with us every step of the way.
Performance score increased 61%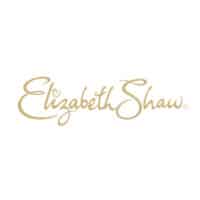 Elizabeth Shaw
---
Our buying journey has been transformed, with UX improvements resolving any points of customer confusion or frustration. Incremental improvements to site speed continue to boost SEO and conversion rates and we're seeing notable increases in AOV.
Average order value increased 20%
What you can expect
We make friends for life. Long-term collaboration means a digital partner that shares your goals and helps you reach them.
We won't try to read your mind, but we'll aim to get to know your business so well that we're always in tune with your thinking.
In the meantime, you probably have some questions. Let's see if we can answer them here:
The Always Evolving model keeps your website developing over time, so it can grow and adapt with your business and the constantly changing technology that your site relies on. Instead of throwing out a website every few years and starting from scratch, which involves a large investment and disruption to your business, you're making a longer-term investment by optimising your site for the highest performance. Regular improvements to functionality, site speed, SEO and UX (to name a few) create tangible commercial outcomes such as generating and converting more leads.
Always Evolving is a strategic alternative to building an entirely new website every few years. For most clients, we will take on their current website and develop on top of their existing codebase, which means we aren't starting from scratch but building on what already exists. However, some clients will ask us to start with a new WordPress or WooCommerce site build and then move to the Always Evolving model for continuous delivery.
Whether you need an entirely new website build or Always Evolving depends on a range of factors, including:
Technology: If you are not already using WordPress or WooCommerce as your CMS platform, you'll need a site rebuild before moving to the Always Evolving model.
Purpose: The function of your website for your business also makes a difference. If your digital platform is core to your commercial success, investing in regular development and optimisation is essential and this is where Always Evolving makes the biggest impact.
Budget: Always Evolving is a good long-term investment, but some organisations like charities rely on one-off grants to fund website development work. In these cases, a new website build project without ongoing development is typically more suitable.
We can talk you through your options to discover the best solution for your specific needs.
Exactly what will be done will reflect the needs of your organisation and digital platform. To give you a flavour, the tasks could involve or relate to:
A/B testing
Accessibility
Bespoke development
Brand personality
Conversion tracking
Digital style guides
Enhanced functionality
Fast page speeds
Performance testing
Scalability
SEO optimisation
Tight security
Usability
UX and engagement
Your site won't be down, even though we are doing development work on a regular basis. We make changes in a development environment, which is separate from your live site. When we're finished, we go through the User Acceptance Testing (UAT) process where you can see and use a version of the site with all the newest updates. Once you've confirmed you're happy, we'll deploy to production, which means the work we've done goes live for your customers to see and use the next time they visit your site.
Every task is different and we'll prepare time estimates for each task individually. You'll be kept up to date on a shared task board that is dedicated to your website and through regular catch ups. If a particular task will require extra time or resources, we'll check whether you still want us to deliver it.
The speed at which changes are made will also be reflective of how many days we spend on your website each month and how these are scheduled. Typically, we recommend at least six days per month. This enables us to act fast so your website can adapt to your business needs rapidly.
Built into our Always Evolving model is access to our helpdesk and reactive support team, who are there to answer your on-the-job queries and react quickly to urgent issues.
We take a collaborative approach, always involving you. There will be regular catch ups and we'll invite you to use a shared task board where we work through tasks for your website. We'll also ask you to sign off changes before they are pushed live on your site.
Some clients ask us to undertake our own investigations and present our ideas for how to improve their sites, whereas others prefer to provide a list of tasks for us to deliver. For more technical and complex improvements, you can trust our friendly team to explain and help guide you in how your monthly time is used. We write code, we don't speak it! We'll always prioritise tasks that result in the biggest improvements for the least effort required to implement them.
The extent of your involvement can be dialled up or down depending on how closely you want to be a part of the process, but rest assured that you'll never be left in the dark about what's going on. Strong communication and a client-first approach exist at the heart of our studio.
Always Evolving means your website never goes out of date. Dedicated design and development time each month means your site receives specific improvements such as changing or extending functionality. These changes are made when you need them, rather than waiting at the bottom of a queue of projects.
Access to our developers, who have their own monthly time and budget set aside for L&D to keep their skills and knowledge fresh, means you can rely on them implementing new and innovative tools and techniques.
Our developers follow best practices for accessibility and spend time cleaning up the back-end to make sites leaner, resulting in measurable improvements for site speed and positively impacting on both SEO and UX. In turn, these increase lead generation and conversion rates.
Our work streamlining the backend of the website also makes your team more efficient, so they can focus on creating great content, rather than lengthy workarounds to get a page looking how they want it.
Websites on our Always Evolving model are getting regular optimisation and improvements. You have an allocation of development time each month that is used to get your website performing at its very best. This will typically mean your site can reach a wider audience and convert more sales, strategically moving you closer to your commercial goals and providing better ROI than building an entirely new website every few years.
Our team is growing and we have capacity to support more Always Evolving clients. We'll kick off with a few weeks of onboarding, then transition to dedicated monthly design and development time with regular catch-up calls. We can typically start working together within three months and we'll start the onboarding process as soon as you're ready.
Transparency clears the path ahead
We believe honesty is the best policy. We're great communicators and we have a clear understanding of how long things take, which we'll always share with you.
Discover how much attention we think your platform needs using the slider.
It's likely you'll need about
6days
each month to see a 60% change.
20%
40%
60%
80%
100%
You'll never need a new website again.
Is your website ready for evolution?
No more 'Here's your website, thank you, and goodbye.' It's time for evolution: Always curious, developing, improving. Always Evolving.