Creating a website that does justice to David Salisbury's beautifully built orangeries and conservatories
Overview
Award-winning orangery and garden room designers and manufacturers, David Salisbury, wanted to strengthen their online brand with a fast, usable and eye-catching website to showcase their beautiful work.
Atomic Smash developed a brand new WordPress website for David Salisbury. It's easier to use — both for them and their online visitors — and firmly puts the spotlight on their market-leading constructions.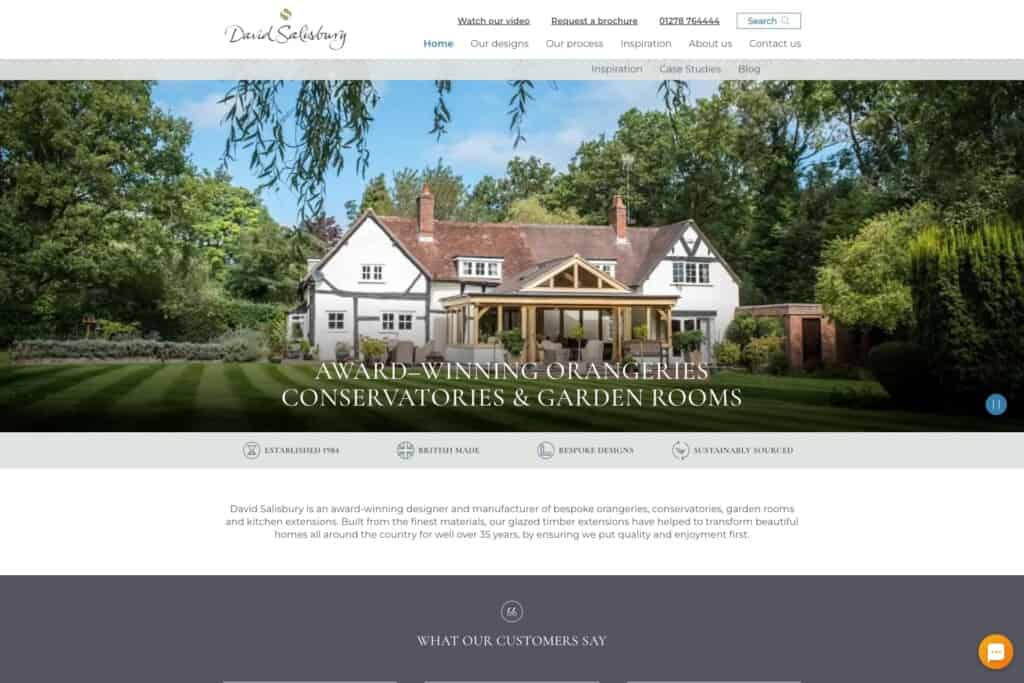 What the client wanted
A faster site with better optimisation
Deeply considered UX, UI, navigation and user journeys
Improved SEO position relative to their competitors
Refreshed look with a creative feel
Intuitive CMS with a back end that is easier to use
A digital partner with sustainable values
The story
With an old website that did not communicate the brand's luxury position or perform optimally under the weight of increased visitor levels during the COVID-19 pandemic, David Salisbury needed a creative refresh and a technical do-over.
Wanting to partner with a web development agency that shared their values on customer service and sustainability, they trusted Atomic Smash to make their online digital space as handsome and usable as their real life designs.
About the client
David Salisbury is an award-winning designer and manufacturer of bespoke orangeries, conservatories, garden rooms and kitchen extensions.
With a focus on using responsibly-sourced, high-quality materials, David Salisbury has been transforming beautiful homes across the UK for more than 35 years.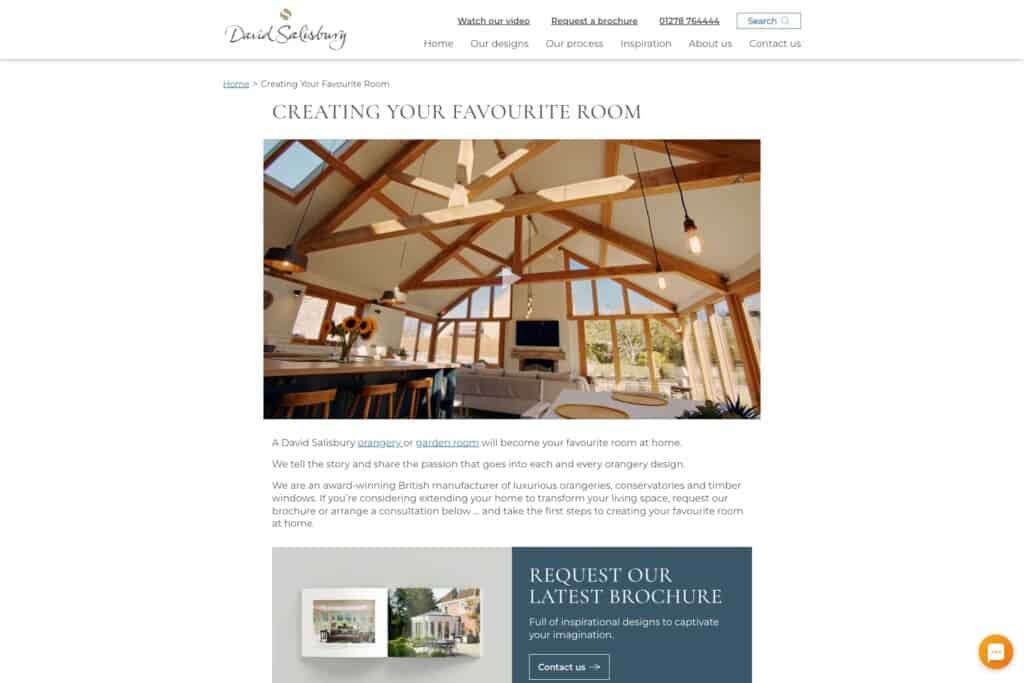 Challenges
Meeting increased customer demand
The team at David Salisbury were looking for a digital partner they could have confidence in to help them make the most of increasing demand.
Head of Marketing and Business Development, Barney Bell, wanted to find a website design studio with a 'small and nimble team' that would value them as a client.
Creatively our old site looked somewhat tired. We were running an old Drupal CMS that was coming to the end of its life. We were struggling to optimise it any more than we already had, and we couldn't make the website faster. The whole thing was long overdue a refresh.

Barney Bell
Head of Marketing and Business Development, David Salisbury
Atomic Smash was briefed to build a completely new website with solid, up to date foundations that looked good aesthetically and performed well technically.
Our previous site was pretty old and not really fit for purpose. In fact, our owner David Salisbury himself was still actually the webmaster. Behind the scenes, the structure of the site meant we had lots of limitations creatively and technically. It gave us problems on a daily basis.

Barney Bell, Head of Marketing and Business Development, David Salisbury
Getting results
Deeply diving into needs and requirements with collaborative workshops
To kick off the David Salisbury website redesign and build, we organised collaborative workshops and followed this with detailed requirements gathering process. This enabled us to identify the right steps to help our client achieve their aims.
During our workshops, we gained a deep understanding of the current frustrations with their site and were able to untangle the site's complexities and identify what to keep.
From the first meeting we were confident that we'd found a specialist at building the sort of site we needed. We knew from the start how the site would work structurally, and that the content would look good.

Barney Bell, Head of Marketing and Business Development, David Salisbury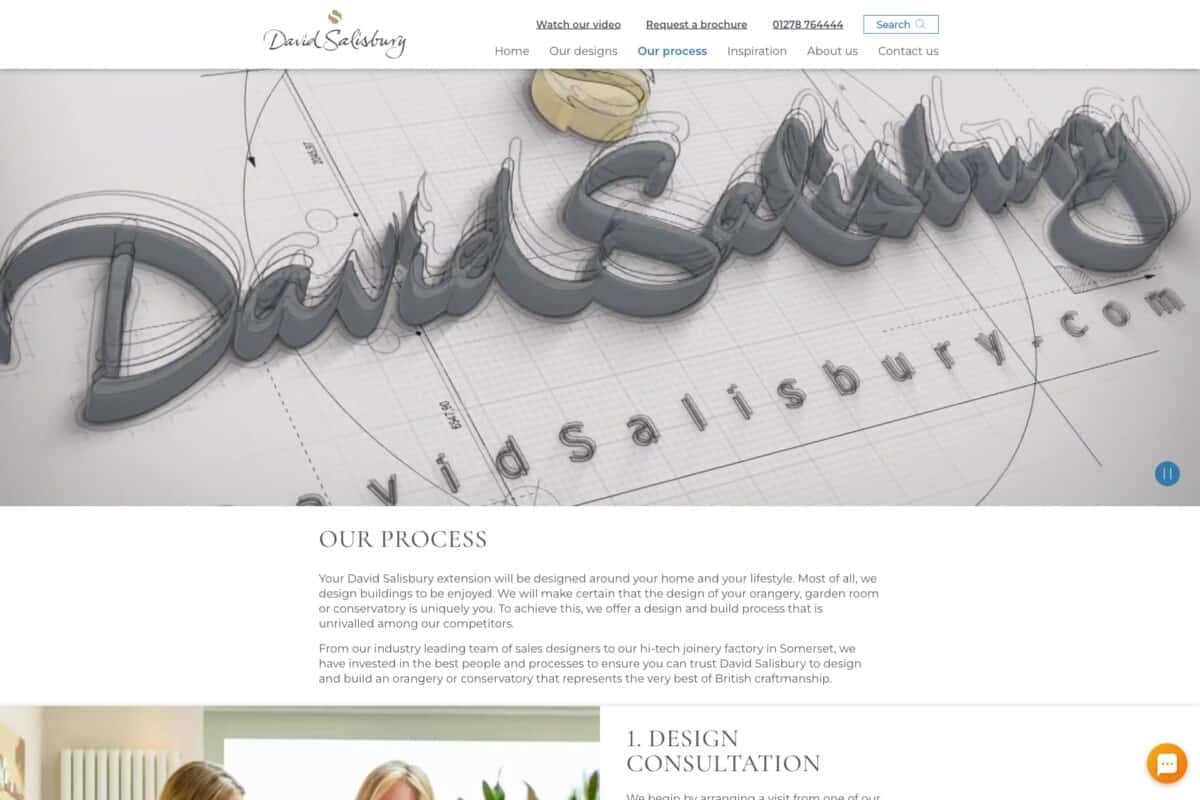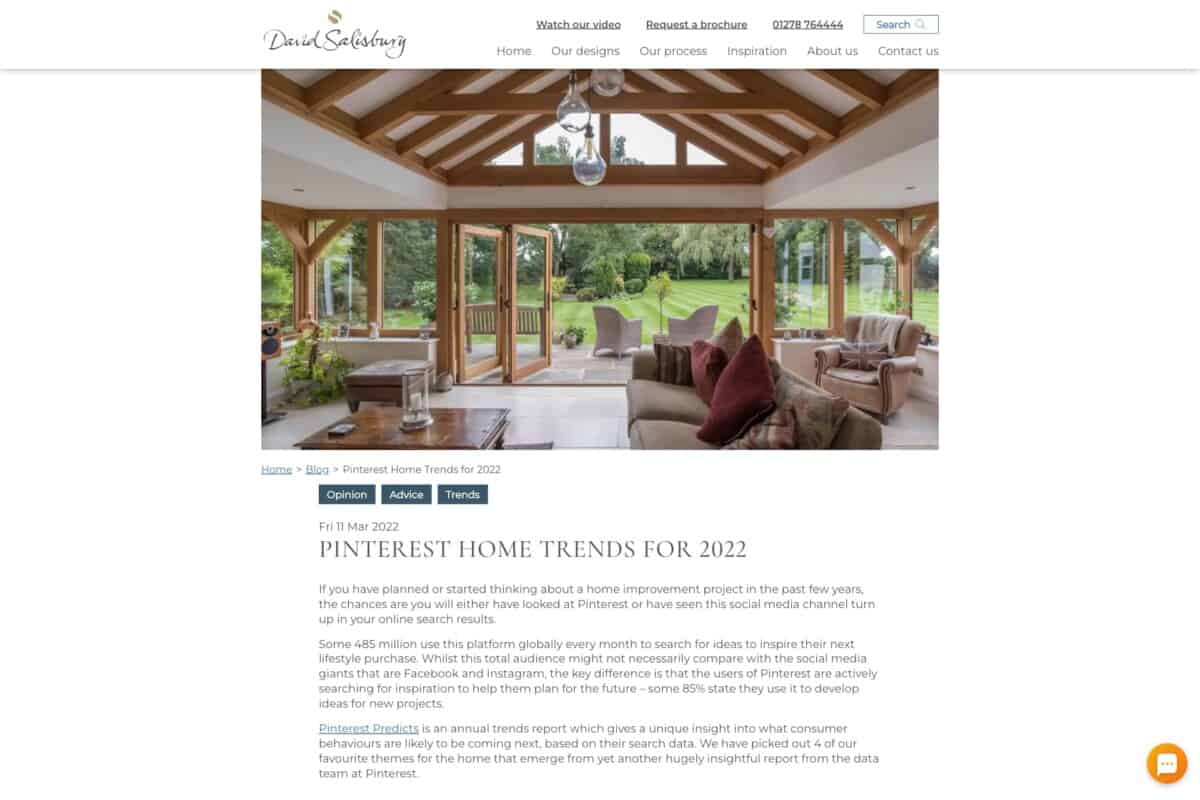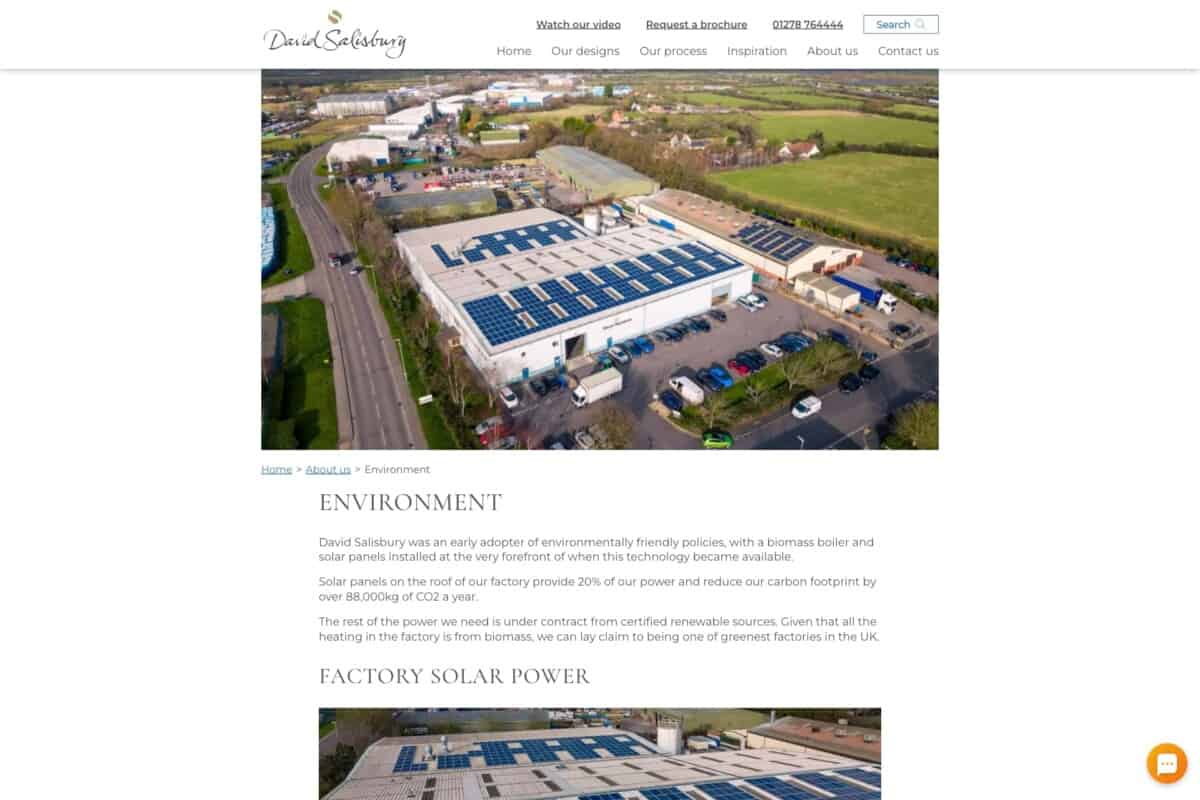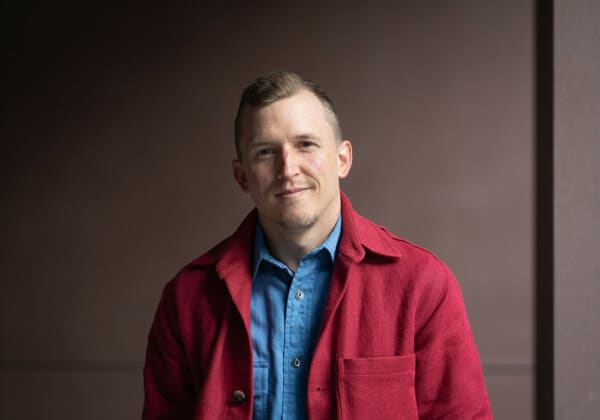 Help users find the right path
Reduce user frustration and improve conversions by helping your website visitors get where they want to go. Talk to us about improving user journeys and navigation: email piers@atomicsmash.co.uk
Displaying aesthetic and engaging visuals
Early-stage workshops and information gathering revealed the importance of visual storytelling to demonstrate all that David Salisbury can offer.
New and innovative ways to display rich media, case studies and calls-to-action, which had previously been failing to achieve their strategic purposes on the site, were designed and developed.
The design process went really well (kudos to Head Designer, Ben) and development was similarly successful – particular thanks to Jade, who was a real asset. It was especially valuable having a dedicated project manager overseeing the whole process.

Barney Bell, Head of Marketing and Business Development, David Salisbury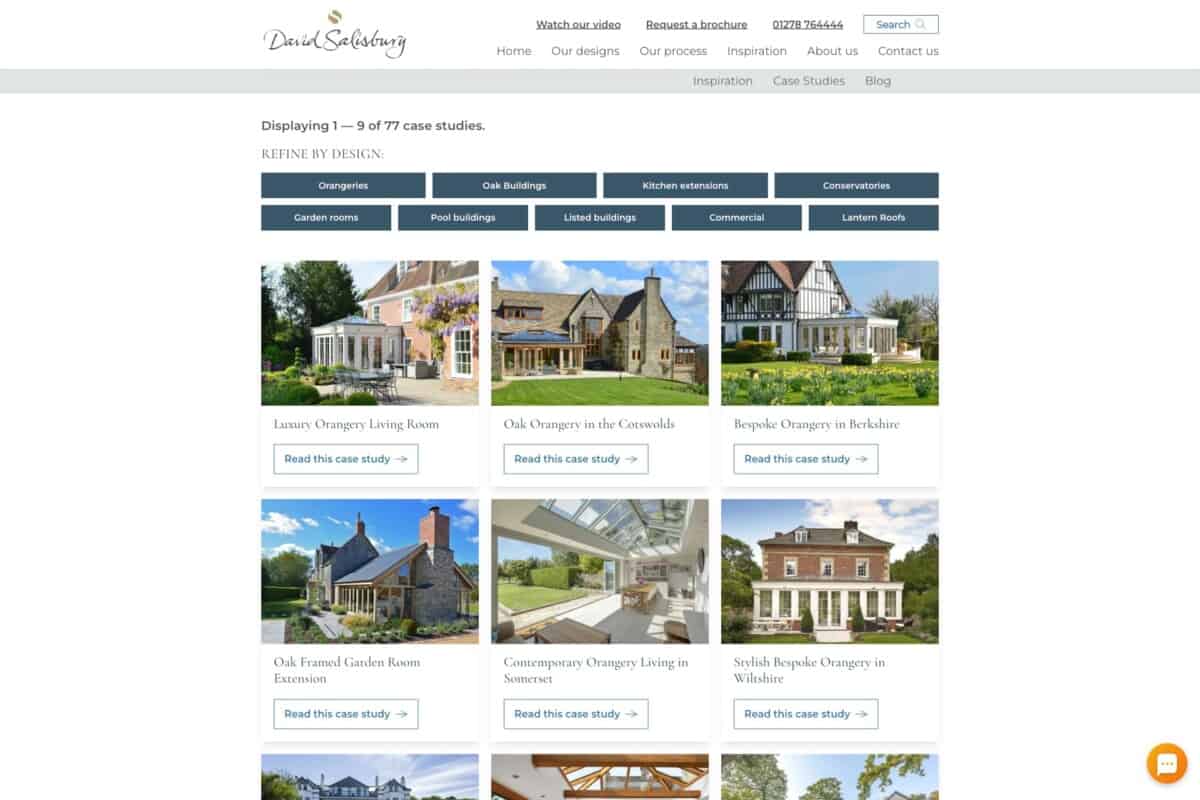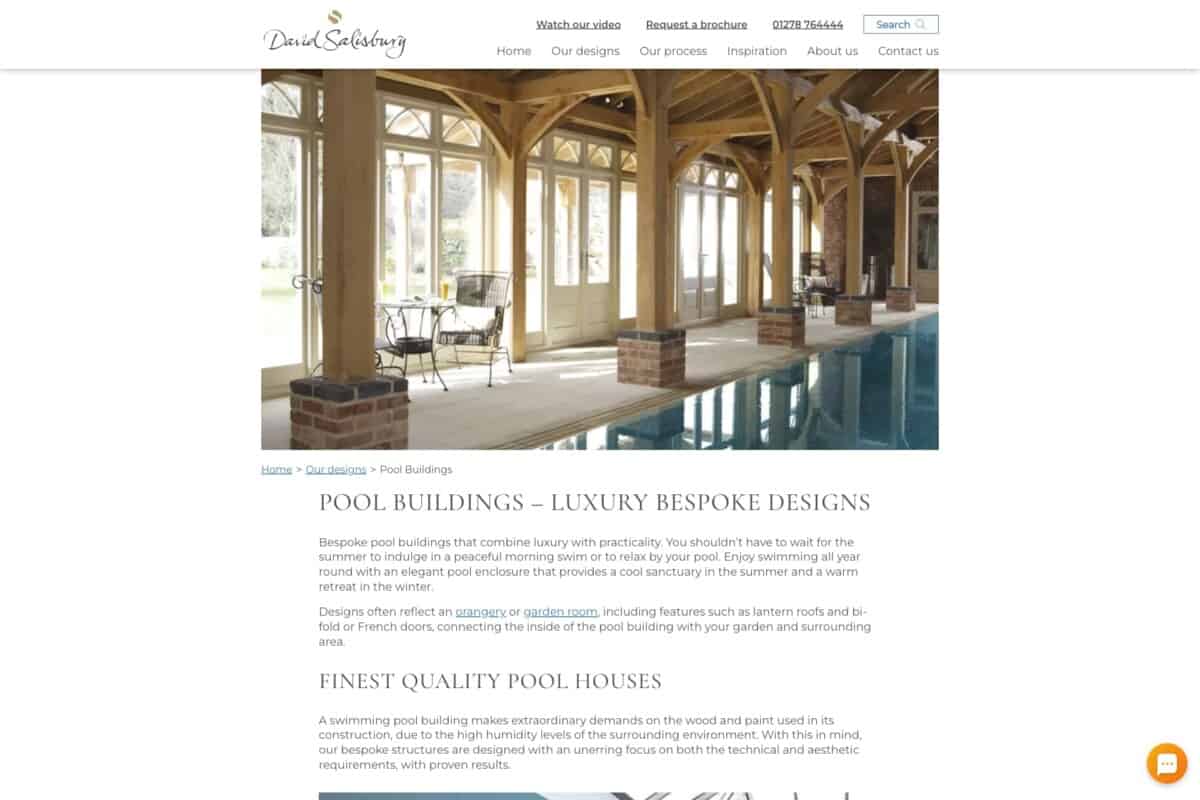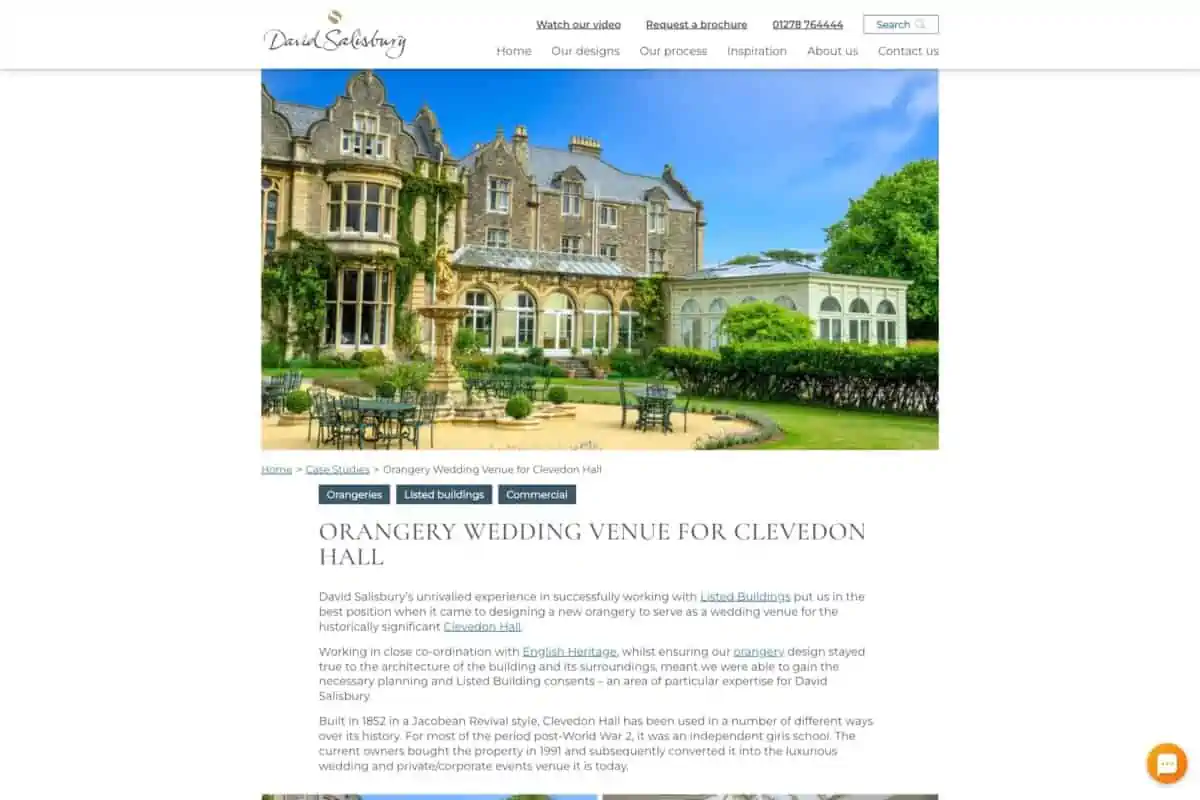 Delivering increased traffic and better keyword performance to support David Salisbury's continued growth
Tasked with rethinking UX, UI and user journeys, including mobile site redesign for better user experience across devices, we explored how navigation and internal linking could function to avoid sending users down dead ends and reduce bounce rates.
During this time, we also examined how leads were captured, to identify new ways the website could streamline internal processes and work harder for the business, while supporting their ambitions for boosting SEO and increasing reach.
All of the technical requirements were handled with the minimum of fuss and they coordinated efficiently with our PPC and SEO agencies.

Barney Bell, Head of Marketing and Business Development, David Salisbury
Since the launch of the new site, analytics show that overall web traffic has increased and that keyword performance is consistently trending upwards.
The last word
The whole process from pitching to design, from development to launch was handled efficiently and creatively and, above all, the Atomic Smash team were great to work with. They immediately understood our objectives for the project and felt in tune as to how we worked as a business and what we were looking to achieve. The site was launched successfully and we have had nothing but positive feedback since. Thanks to the whole Atomic Smash team for delivering David Salisbury's new website.

Barney Bell
Head of Marketing and Business Development, David Salisbury