Six global eCommerce trends to watch
eCommerce has been growing steadily over the past few years, and the pandemic accelerated this growth rapidly.
In 2022, the global eCommerce market is expected to be worth nearly $5.5 trillion, and this figure is likely to keep growing well into the future. By 2025, online sales are expected to make up nearly 25% of all sales – a 6.7% increase in five years.
It's important for businesses to stay across emerging trends to stay competitive and deliver online experiences that not only meet customer expectations, but exceed them.
In March, we predicted that we would continue to see shifts towards social commerce. We also predicted that customer convenience would continue to be a driving force in shaping future trends, as businesses strive to deliver online experiences that incorporate new technology in innovative ways.
Three months on, we're seeing the continuation of many of these trends, as well as some new ones:
Social commerce
Augmented and virtual reality retail experiences
Integration of payment methods
Localisation
Greater control over supply chains and fulfilment
Continued growth of B2B sales and wholesale sites
Social commerce
Traditionally when you think of online shopping, you may think of a customer sitting down in front of a computer, browsing a website and pulling out a credit card to order products that would take days – or weeks – to arrive.
This is no longer the norm, as customers these days are more likely to be shopping on mobile devices or tablets, using apps instead of visiting websites, and making purchases using payment details that are stored securely and accessed by a single click.
A big contributor to this change is social commerce, where businesses use social media platforms to boost sales. This can involve increasing brand awareness through content tailored to each platform, as well as direct conversions when customers make in-app purchases without needing to be directed to an external site.
In 2021, the global social commerce market was already worth $492 billion, and is likely to continue to grow in 2022 and beyond.
Examples of social commerce include:
Integrating shoppable content into social media posts
Utilising chat bots to provide product information
Links to product pages and checkout pages
Augmented and virtual reality retail experiences
Brands that are leaders in the online marketplace are often the ones that utilise the latest technology in creative ways that align with their customers' expectations. An example of this is the growth of augmented and virtual reality (AR and VR) retail.
The worldwide AR and VR market size is predicted to grow up to $209 billion in 2022, and global AR and VR app downloads are expected to hit the 5.5 billion threshold sometime this year as well.
Virtual try-ons and placements
Restrictions during the pandemic meant retailers had to get creative about how they replicated physical experiences in the digital world. Customers can now take virtual store tours, try on clothing and makeup and visualise how furniture will fit into their homes without ever having to enter a store.
IKEA is one brand that has been experimenting with AR technology on its digital platforms. The global furniture giant offers online planners that allow customers to visualise and plan out the details of modular kitchens, built-in wardrobes and bathrooms in virtual rooms that match the dimensions in their home.
IKEA is also developing an AR application that will allow customers to scan rooms via smartphones and virtually place furniture in them, saving the frustration of ordering furniture that does not look or fit in their homes as they imagined.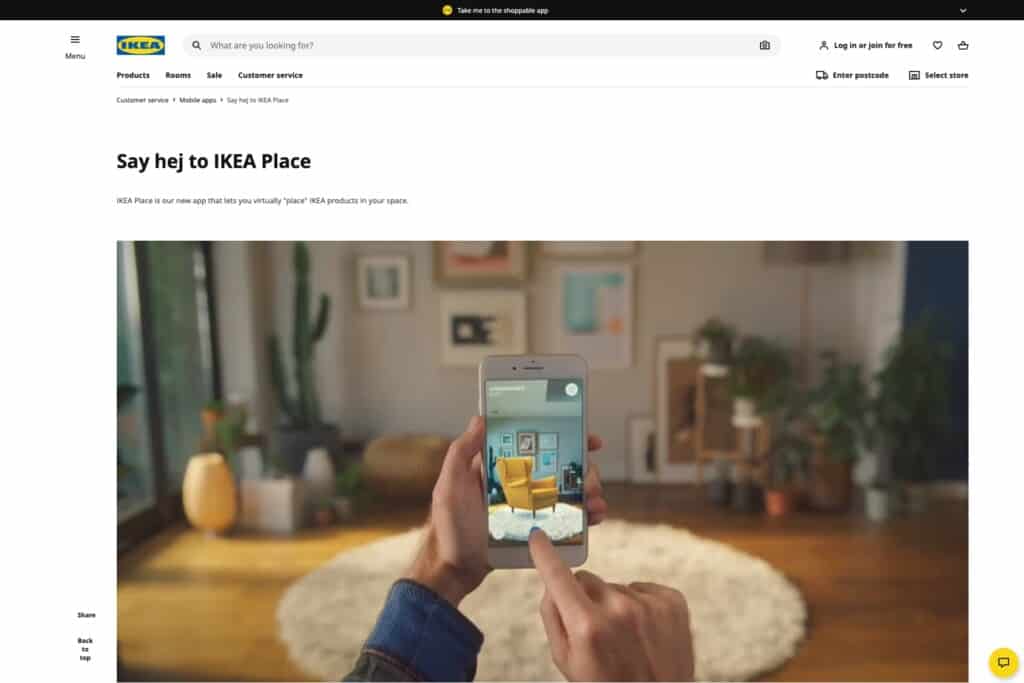 Shaking up the beauty industry
Major brands like Sephora and Fenty Beauty have incorporated virtual try-on solutions into their websites, allowing customers to test out different shades of lipstick and foundation.
Fenty Beauty, an industry leader in inclusive cosmetics with its 50 shades of foundation, uses a feature powered by selfie editing app YouCam Makeup to show users how different shades appear on their skin when they hit the call-to-action to "try shade on".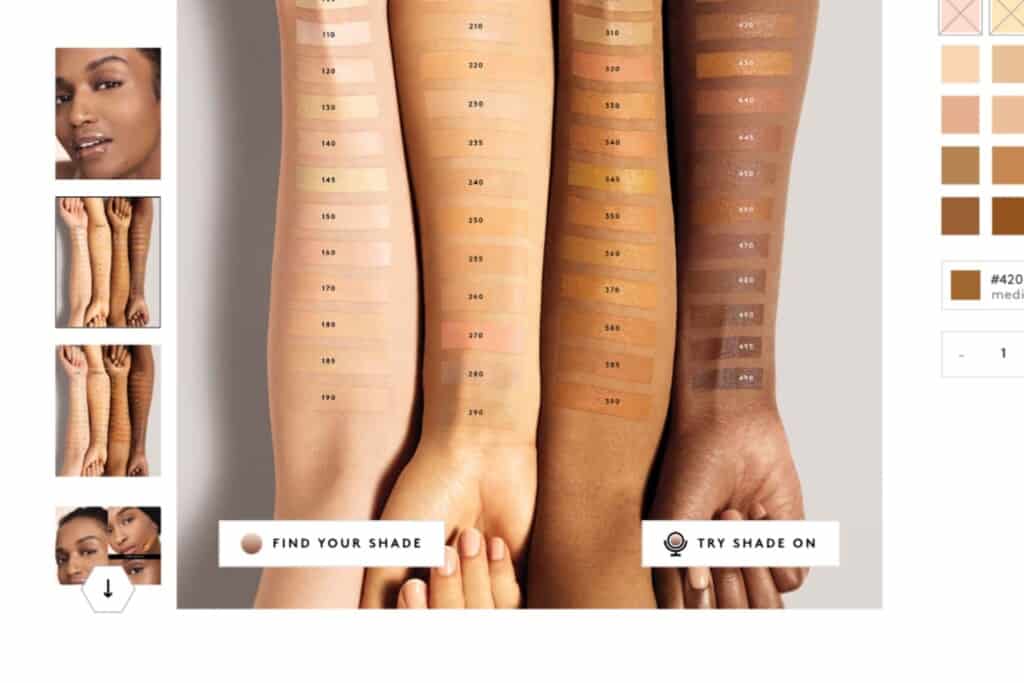 By taking the guesswork out of online cosmetics shopping, their customers are able to order the correct shade for their skin tone the first time without having to enter a physical store or go through a lengthy returns process.
Fenty Beauty is continuing to look to the future – the company recently filed a series of trademarks for Web3 and the metaverse earlier this year for virtual downloadable cosmetics.
Integration of payment methods
Considering your customers' preferred payment methods is essential for any business as it makes for a more seamless buying experience and is more likely to result in conversions. Ignoring your customers' preferences may also make your competitors seem like more attractive options.
Innovations in payment methods have given customers more options and flexibility in-store and online:
Buy now, pay later (BNPL) services
Digital wallets
Cryptocurrencies
Voice-activated payments
These are all growing in popularity as they become more integrated into eCommerce solutions.
Buy now, pay later
BNPL payments are expected to account for nearly a quarter of all global eCommerce transactions by 2026. Previously these were reserved for high-value, in-store purchases but apps like Klarna make BNPL accessible for smaller purchases and online shopping as more and more retailers integrate BNPL into their websites.
Rising popularity of digital wallets
Digital wallets like Apple Pay and Google Pay are also contributing to more seamless payment experiences, particularly as they become integrated into more eCommerce platforms.
We predict that more eCommerce platforms are likely to introduce direct links from their customers' digital wallets to their bank accounts, and that digital wallets are likely to become more integrated with BNPL services to avoid having to switch apps for these types of purchases.
When choosing your stack of tools and integrations for your online store, it's important to consider what payment methods are supported, as well as how easy it is to add as new options as these become available.
Make way for WooPay
WooPay is a great example of a plugin that was designed to give customers on WooCommerce sites a more seamless experience.
WooPay remembers a customer's payment details and stores them securely for use across multiple stores. It also stores their order history in one place, making it simple to track purchase information.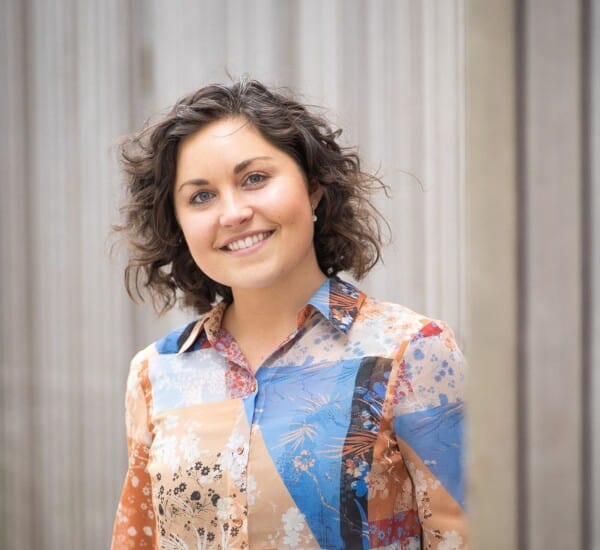 Talk to us about WooPay
Let's chat about how you could add WooPay to your site. Email tess@atomicsmash.co.uk
Localisation
Another important global eCommerce trend is localisation. When a business is operating in multiple countries, they must adapt their business strategy to each new market. This also requires adapting your website to each new market, particularly when you're selling to consumers with different languages, currencies and cultures.
A recent survey of cross-border shoppers found that one in five considered lack of language translation a barrier to making purchases on foreign sites. The survey also found that over two-thirds of English-speaking shoppers would not purchase from a site not translated into English.
As customers making online purchases from countries other than their own do not have the option of checking product information in-store, having accurately translated product pages becomes even more important.
This also applies to product reviews and checkout pages, as customers want to be able to gather information about the product and feel secure enough in the checkout process to want to trust your site with their payment details.
Having important pages translated into local languages creates a better, more frictionless customer experience and builds trust in your brand. Atomic Smash is experienced in creating localised content for a range of different types of websites.
Regional sites for Institute of Physics
Our client, Institute of Physics (IOP), operates across multiple countries. To cater to growing markets in China and Latino America, we built standalone sites tailored to these regions with a consistent look and feel that connected them to the IOP brand.
We also added customisation options to allow for multiple languages and region-specific content, for localisation in action.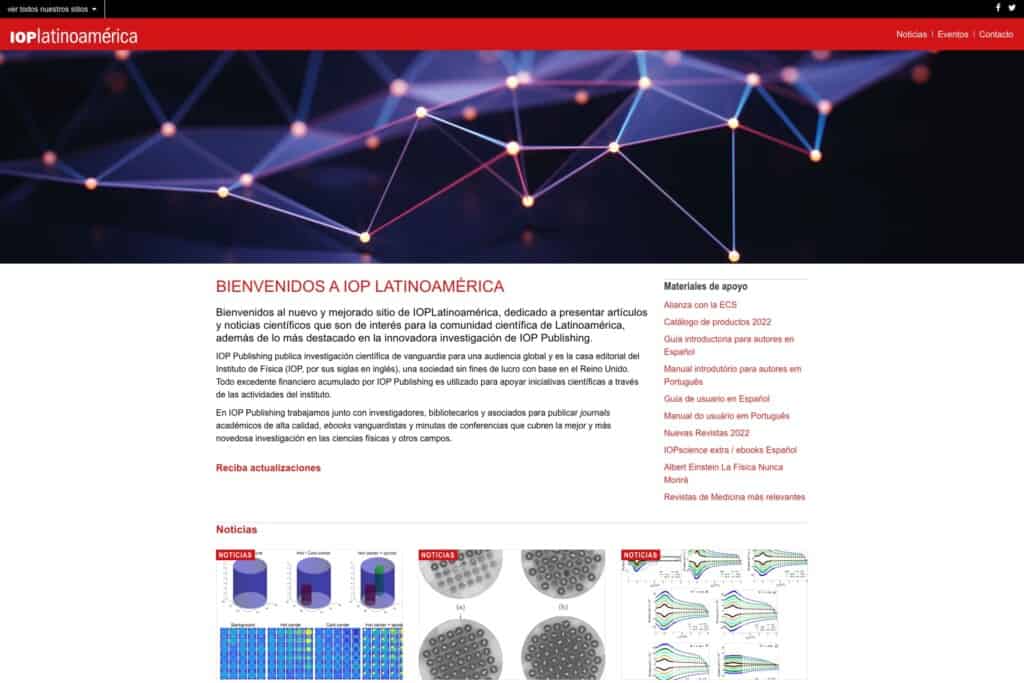 Greater control over supply chains and fulfilment
The pandemic highlighted the importance of having supply chains that can withstand sudden changes and instabilities in the market. A survey of UK businesses found that over 40% were still experiencing challenges with their supply chains post-Brexit and post-pandemic.
These challenges are likely to continue well into 2023 and beyond – a recent estimate by McKinsey predicts disruptions to manufacturing production are likely to occur every 3.7 years on average.
This has led to businesses rethinking their delivery and fulfilment processes. Many are considering bringing supply chain management in-house in order to have greater control over the process. Others are investing in new technologies and platforms that provide greater visibility over every aspect of the journey.
When it comes to eCommerce, another factor to consider is how effectively your website integrates with your fulfilment centres. One solution is to work with a partner that takes care of the entire fulfilment process from beginning to end, allowing you to focus your attention on other areas of your business.
For example, our partner Huboo will take your stock, store it, and then pick, pack and deliver it for you when orders come in. Huboo also integrates with most major eCommerce platforms, including WooCommerce.
To learn more, kick off a chat with Tess by emailing tess@atomicsmash.co.uk.
Growth of B2B sales and wholesale sites
B2B sales is another area likely to see rapid and continued growth for the remainder of this year and beyond.
Recent research by Wunderman Thompson revealed that in 2021, 49% of B2B buying across the UK, US and China occurred online.
The research also found that 52% of B2B buyers report feeling frustrated with the online buying experience.
Operating in the B2B sector presents certain challenges, as this market has different needs to the individual consumer.
For instance, business clients will often be placing larger, more complex orders and will need a process that simplifies this as much as possible. These purchases are typically thoroughly considered rather than impulsive, in contrast to how many consumers shop.
When catering to a B2B market, your website may require different functionalities to accommodate these types of orders. This is why your choice of website platform is important, and why we use WordPress and WooCommerce to build custom sites for our clients.
The world of eCommerce has seen rapid acceleration post-pandemic. As a business selling online, it's vital to not only stay on top of emerging trends, but also to look to the future and build a website that can be adapted and evolved in line with business needs.
Takeaways
Social commerce leads to a more seamless checkout experience as customers can research a product, see how it can be used, ask questions and pay for it all in one place
Innovations in payment methods have made it easier to integrate these functionalities into websites and apps, contributing to a more frictionless user journey
Virtual and augmented reality can provide a valuable substitute for an in-store experience for customers who can't or don't want to visit a store
Localisation is important for businesses operating in multiple countries, creating opportunities as well as removing barrier for customers to make a purchase on your site
Supply chains and fulfilment processes need to be resilient and able to withstand changes or instabilities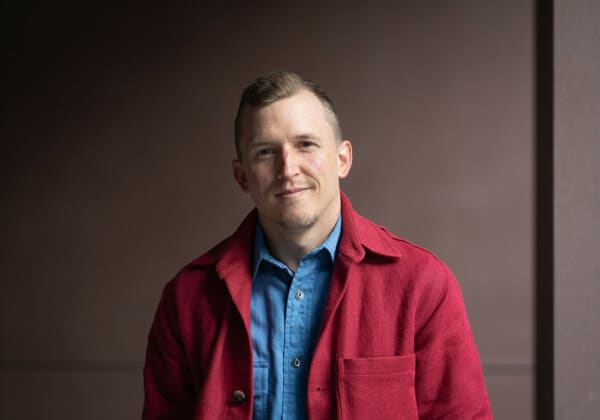 Keep up with eCommerce trends
To find out how Atomic Smash can help you stay across the latest consumer trends, email piers@atomicsmash.co.uk